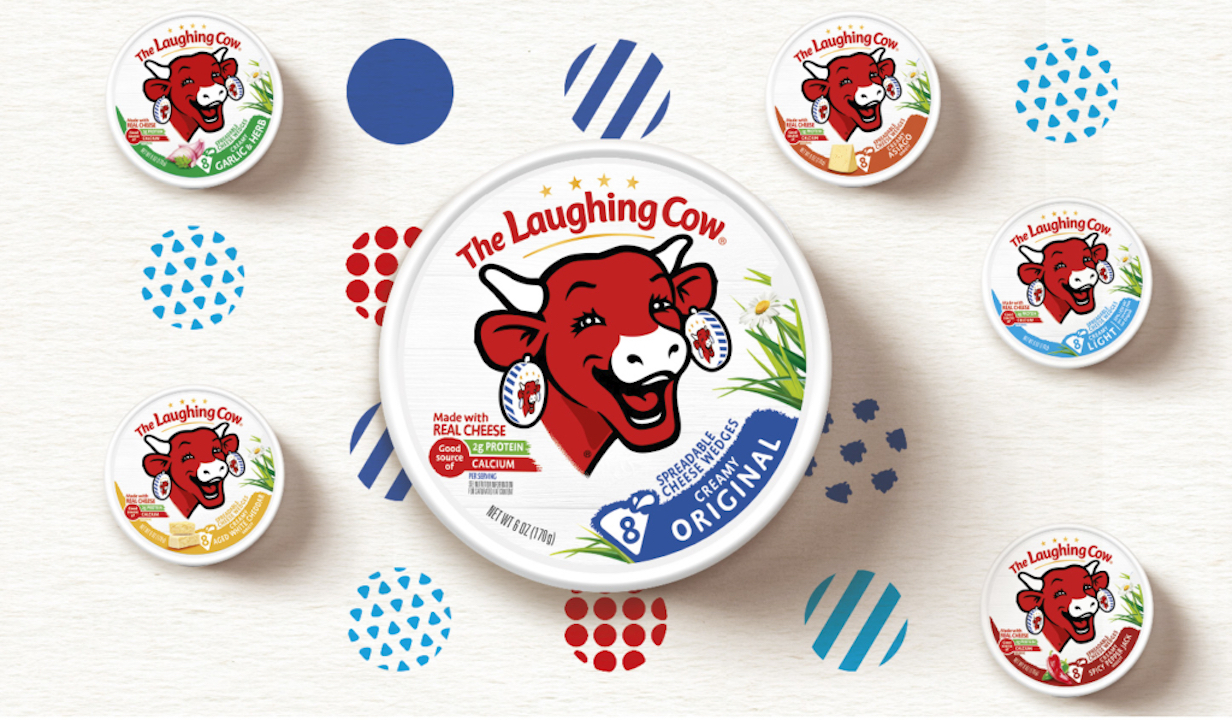 The historical ambassador of laught
It is this irrepressible and contagious desire to laugh at life that makes The Laughing Cow® so unique. Who better than her to embody this philosophy? That of believing in the power of laughter to transform not only our daily lives but also our food! The Laughing Cow® is first and foremost a holistic vision of nutrition, because while what we eat is extremely important, our state of mind is just as important: a unique vision that Bel, along with its partner agency Team Créatif, has chosen to reveal this year through a new posture: rediscovered iconicity.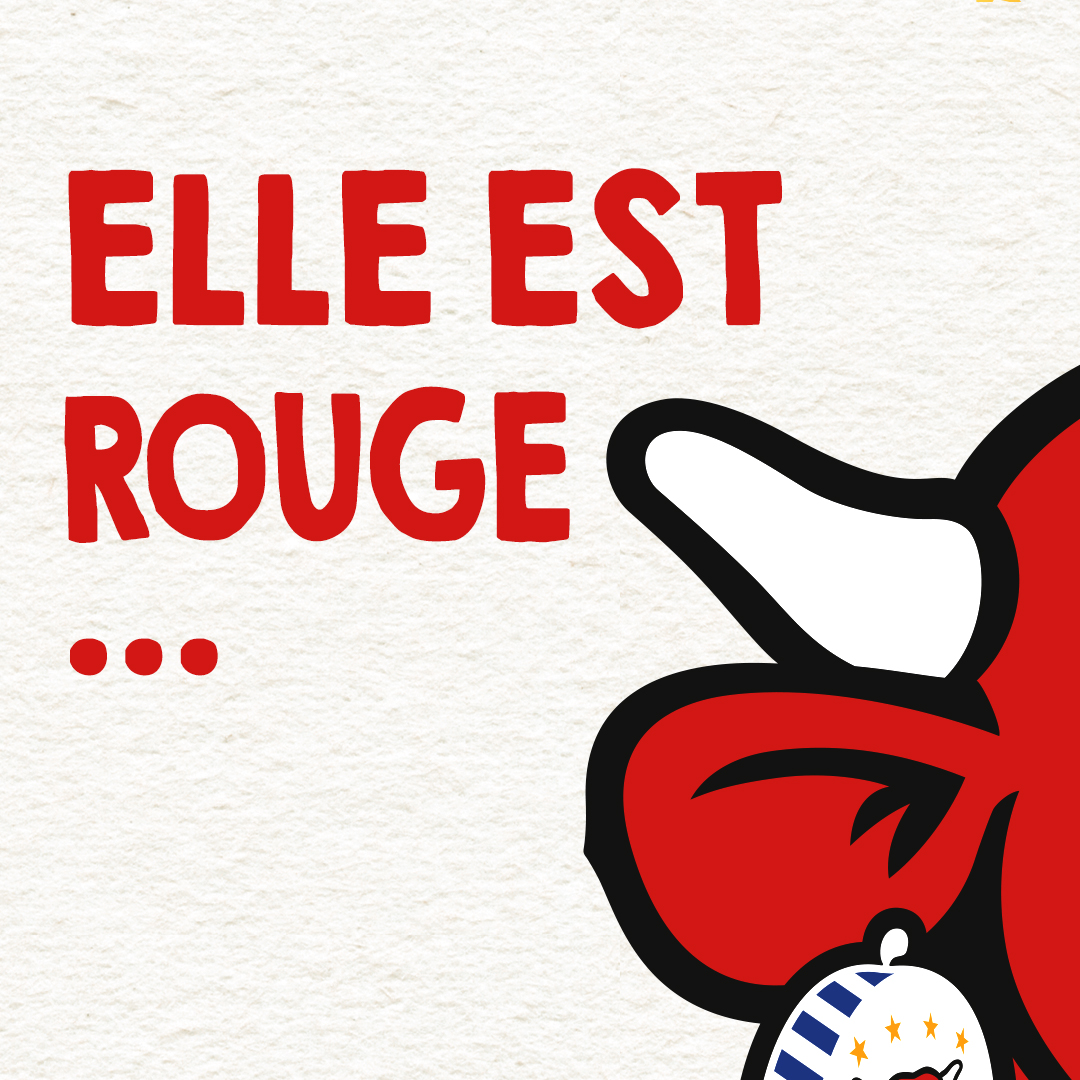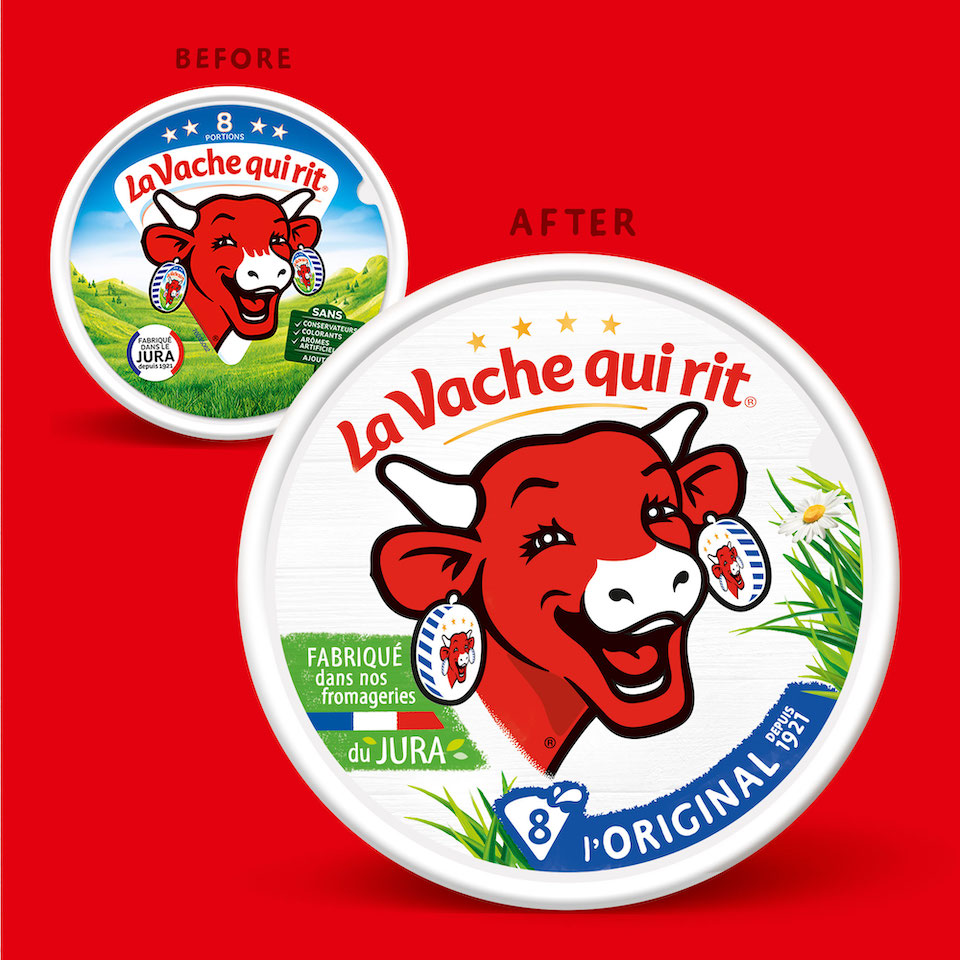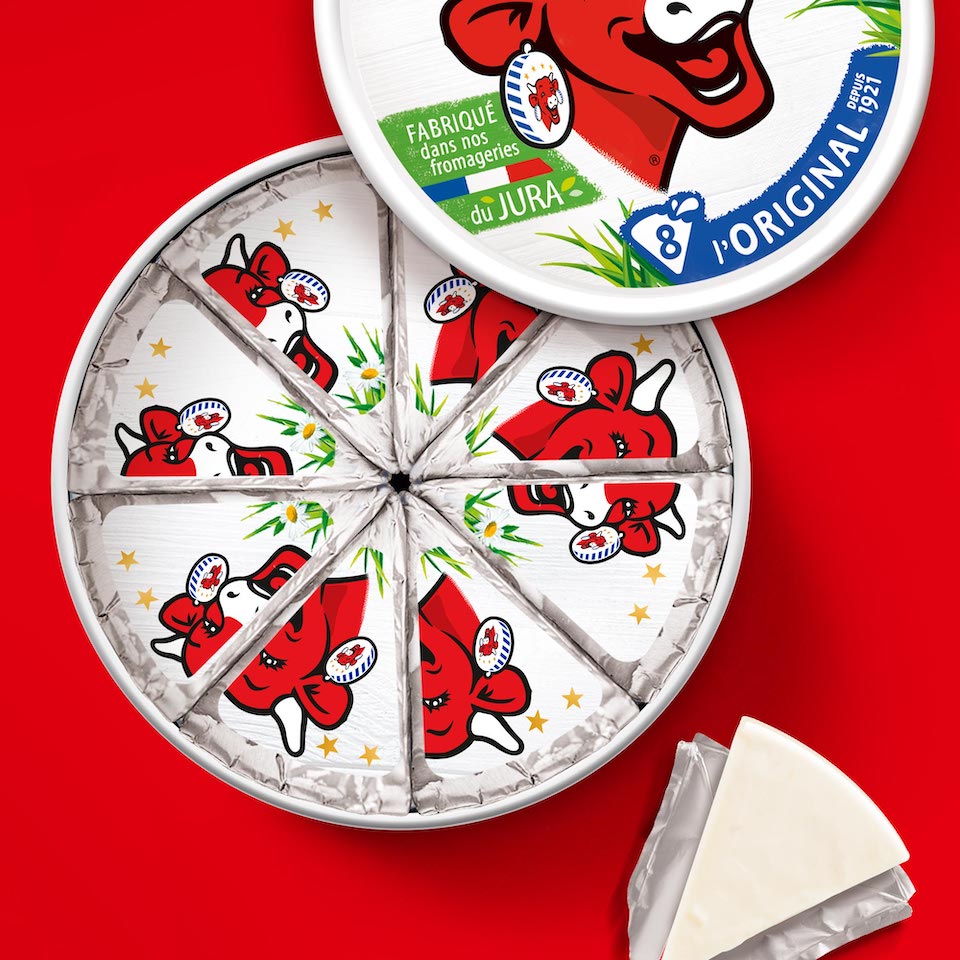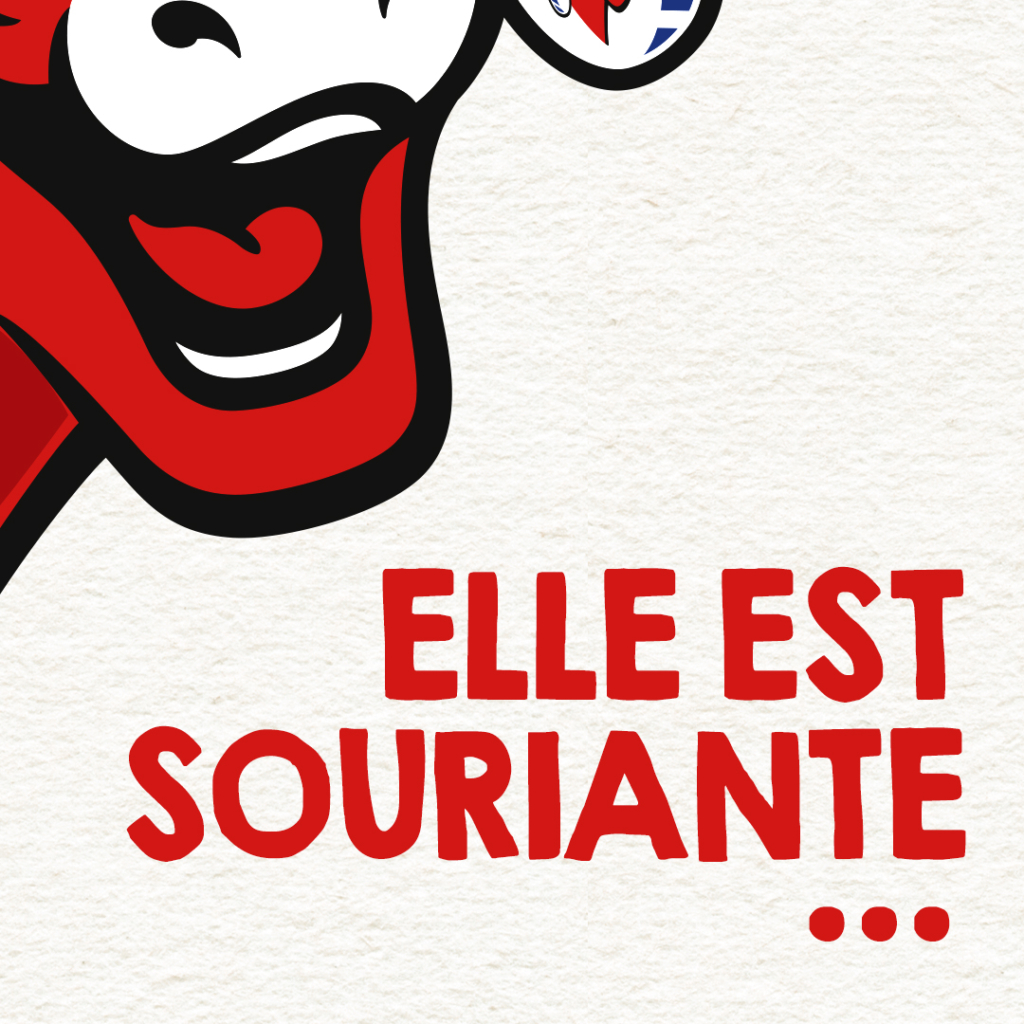 The iconicity recovered
Our strategic and creative teams worked with Bel to reinvent The Laughing Cow® and express its newfound iconicity.
To reintegrate the product into the world of dairy products, the choice was naturally made for white. A pure, essential color that simply reveals the very nature of the product. To find and strengthen its natural character, an organic "wood" material and a bouquet of fresh herbs are added.
The triangle iconizes the "food form" and shows the number of portions on each box. Animated by a few drops of milk, the tone of voice becomes more gourmand, fresher and conniving. Finally, on the edge of the box (a very visible part on the shelf), the historical blue and white zebra is reinforced by the addition of the zoomed mascot and the triangle portion.
The new design truly re-establishes the brand as an icon and reincarnates its distinctive symbols in a timeless way. With it, we enter a new era, that of the next 100 years.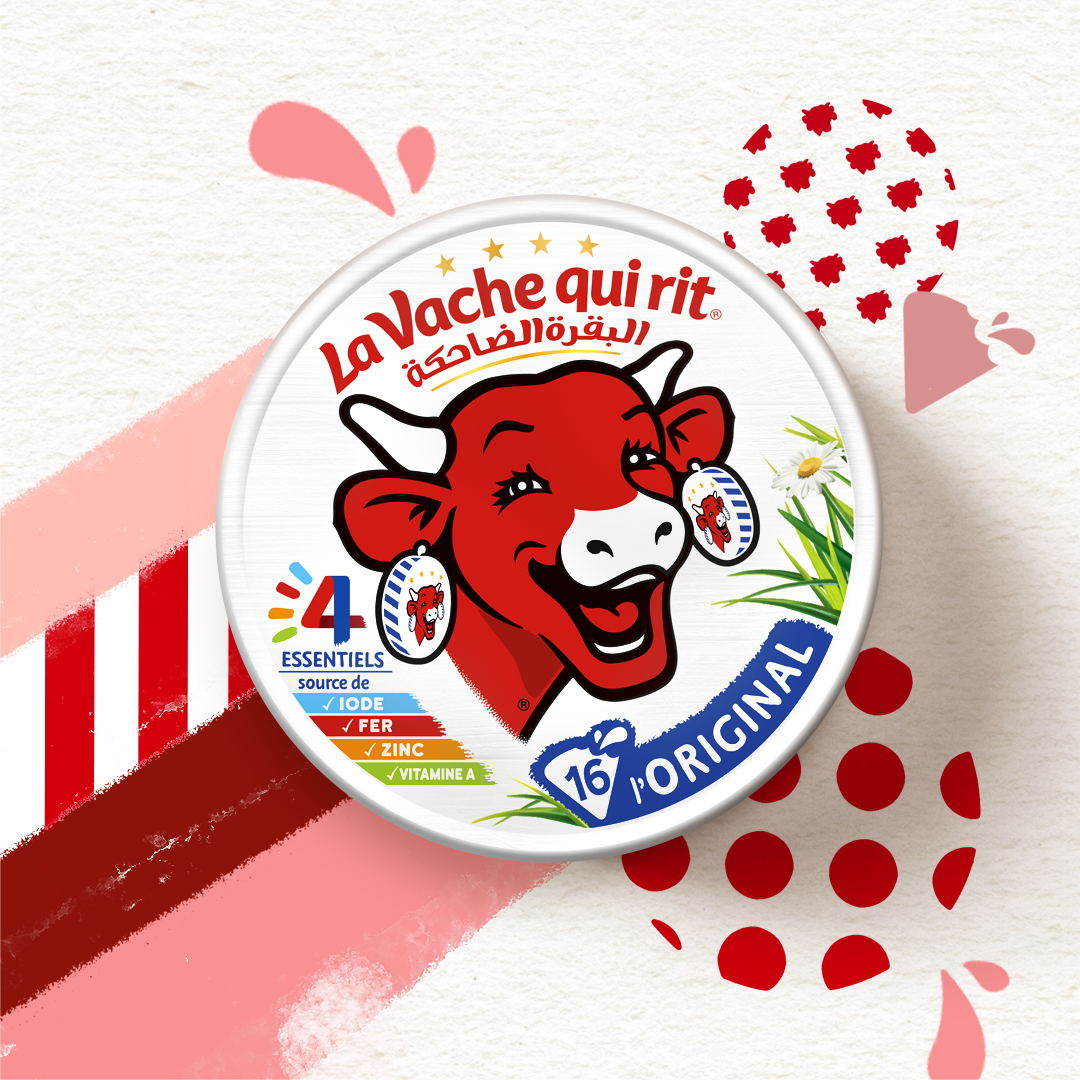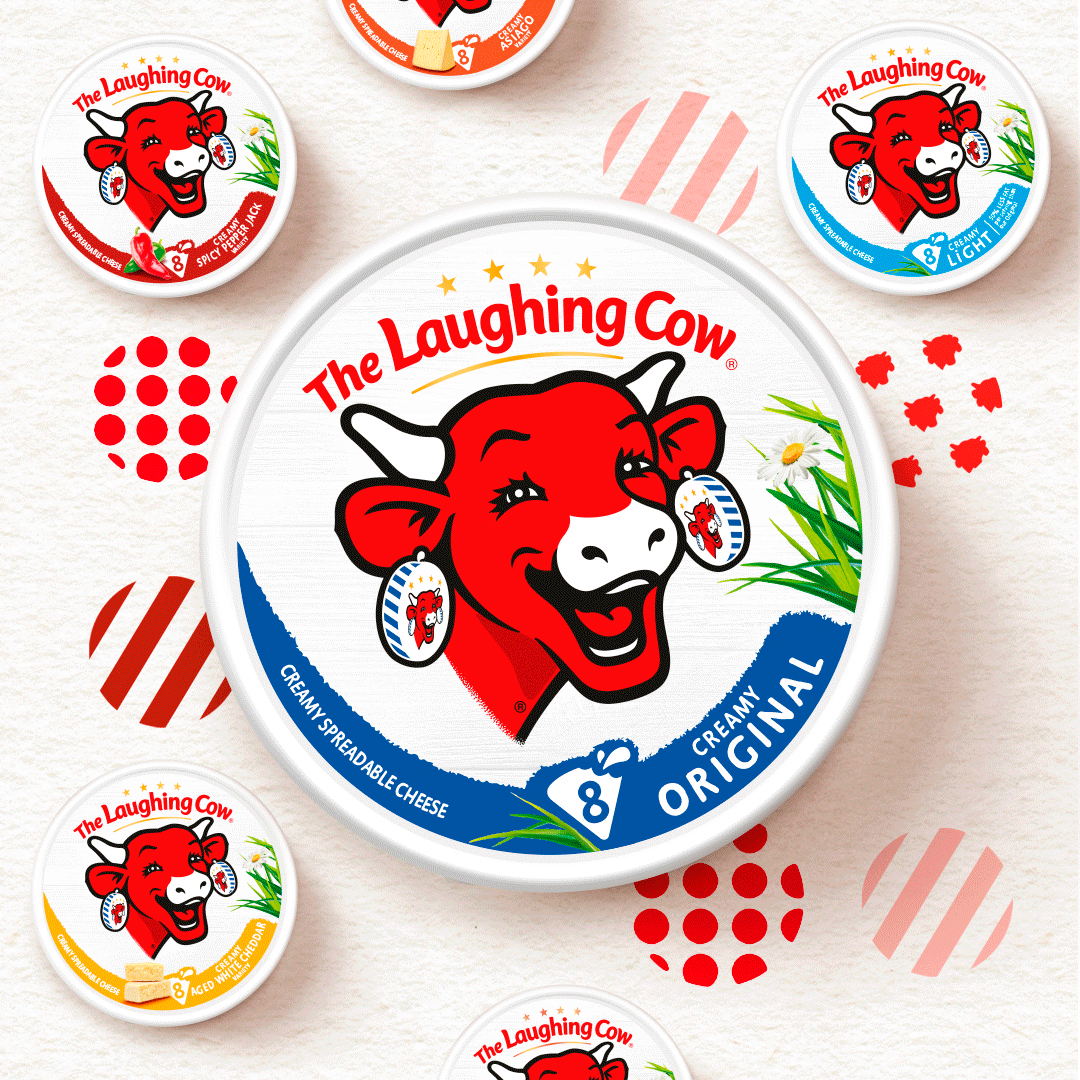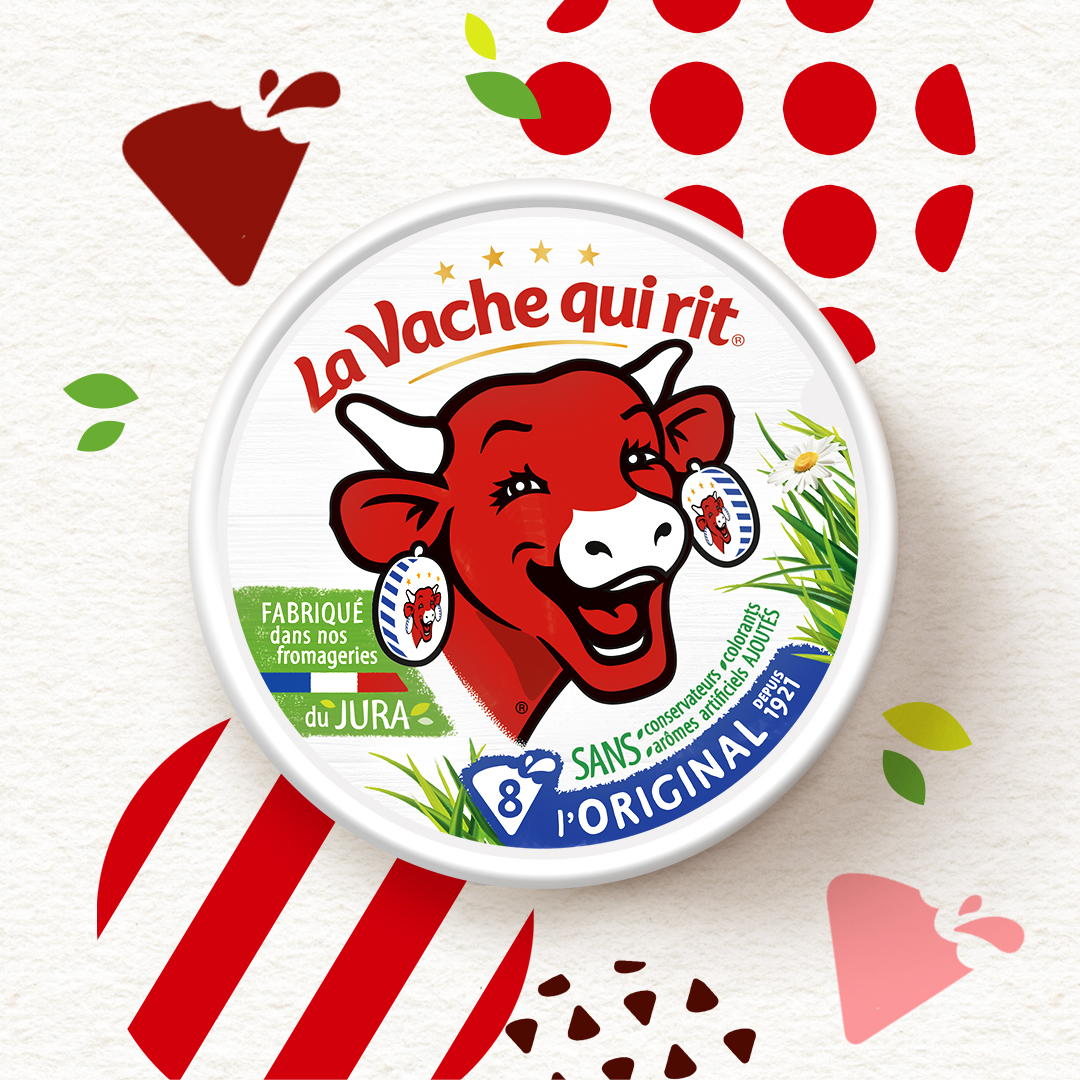 A global renaissance
The new box design, which will be deployed in all 130 countries during 2020, was designed both globally and locally by Team Creatif with the help of BEL teams, and then finalized on the basis of consumer tests in several countries. Navigation issues (legibility of varieties) have been translated into a unique structure facilitating "eye-tracking" and a visible and impactful color segmentation system. Country-specific expectations have also been integrated with product claims adapted to local consumers.
The new identity will also be applied to all ranges, adapted to the different countries.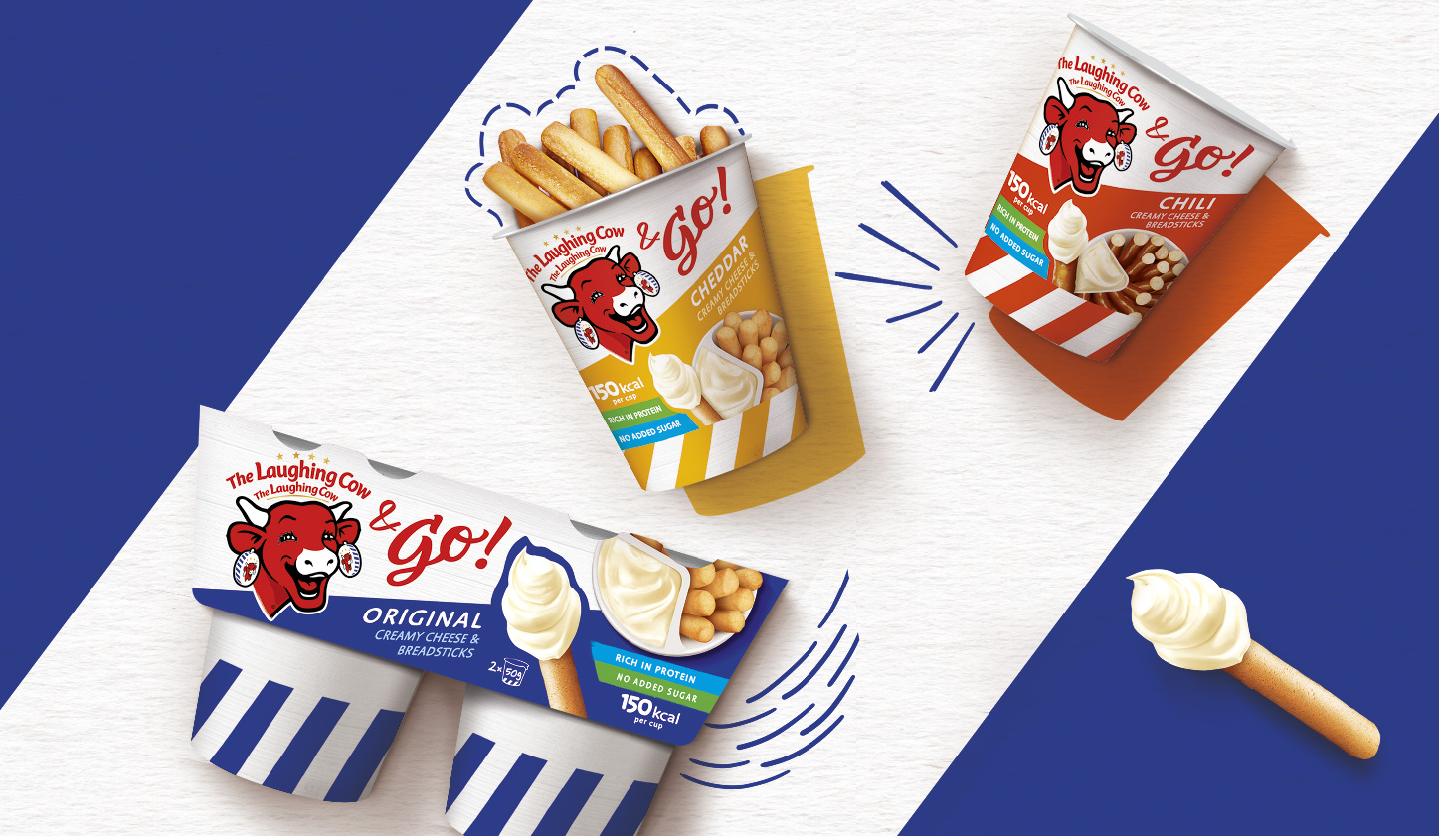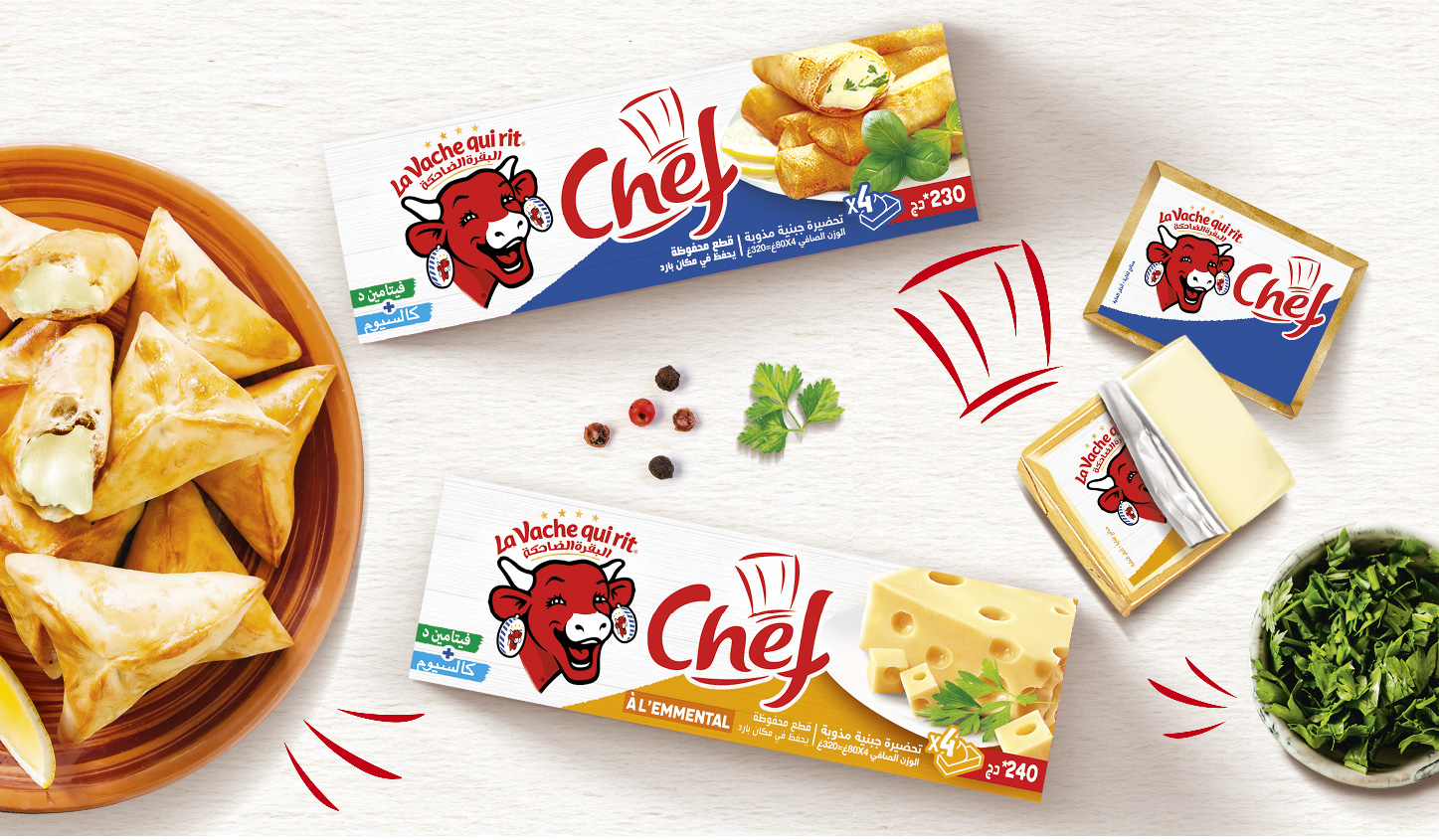 More :
Check out the virtual exhibtion created by our team, who honored The Laughing Cow® on Instagram.
Discover the full deployment and applications of the Brand Visual System we created for The Laughing Cow® here.