In 2020, Bjorg's partner agency for more than 12 years, Team Créatif, strengthens the collaboration with a new identity, more spontaneous and tastier.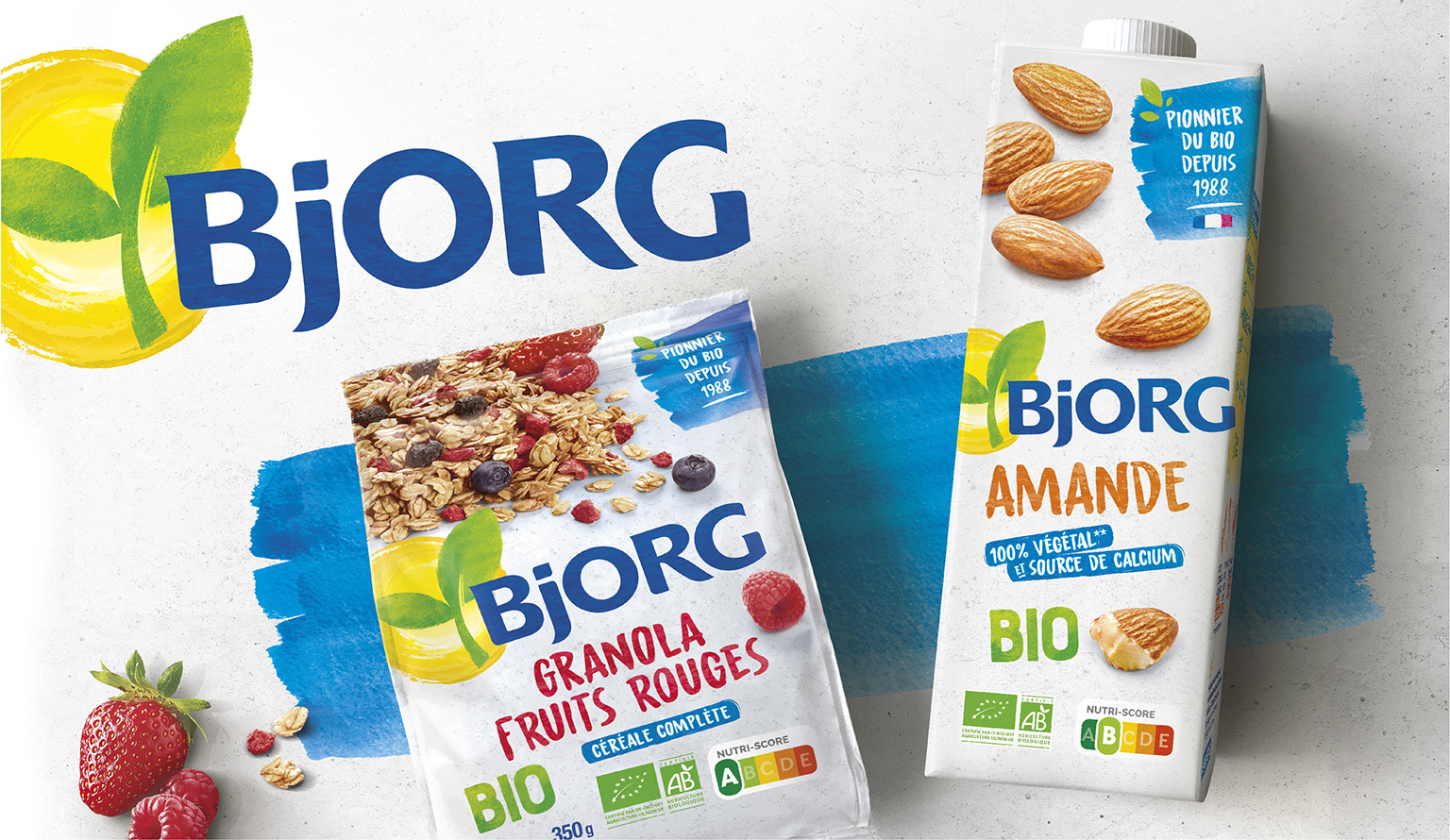 Let's push organic further !
Through the work of the agency, Bjorg claims its origin: Organic pioneer since 1988; and answers the consumers expectations for transparency and brand commitments.
The brand's new identity is revealed through new signs, still respecting its DNA. The logo is free, moving to show a proud, expert brand. The icon is full of life, shining, bringing vitality and proximity.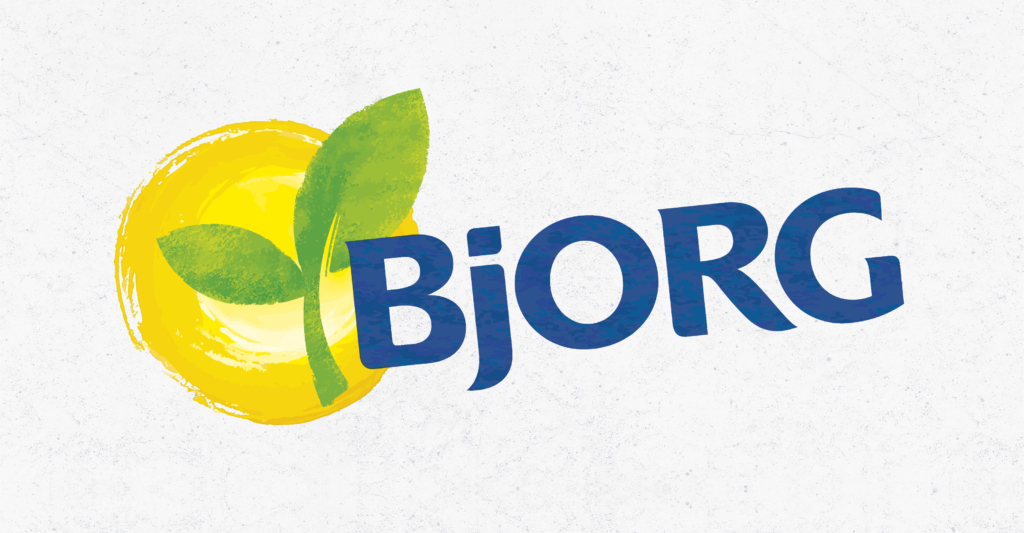 A tastier, more human brand
The "spill-out" key visual, spontaneous, lively and tasty symbolizes a healthier and daily food. The colors are diverse and bright to bring taste and accessibility to the ranges.
The historical white and blue color branding is reinvented: ownable, expert and impacting.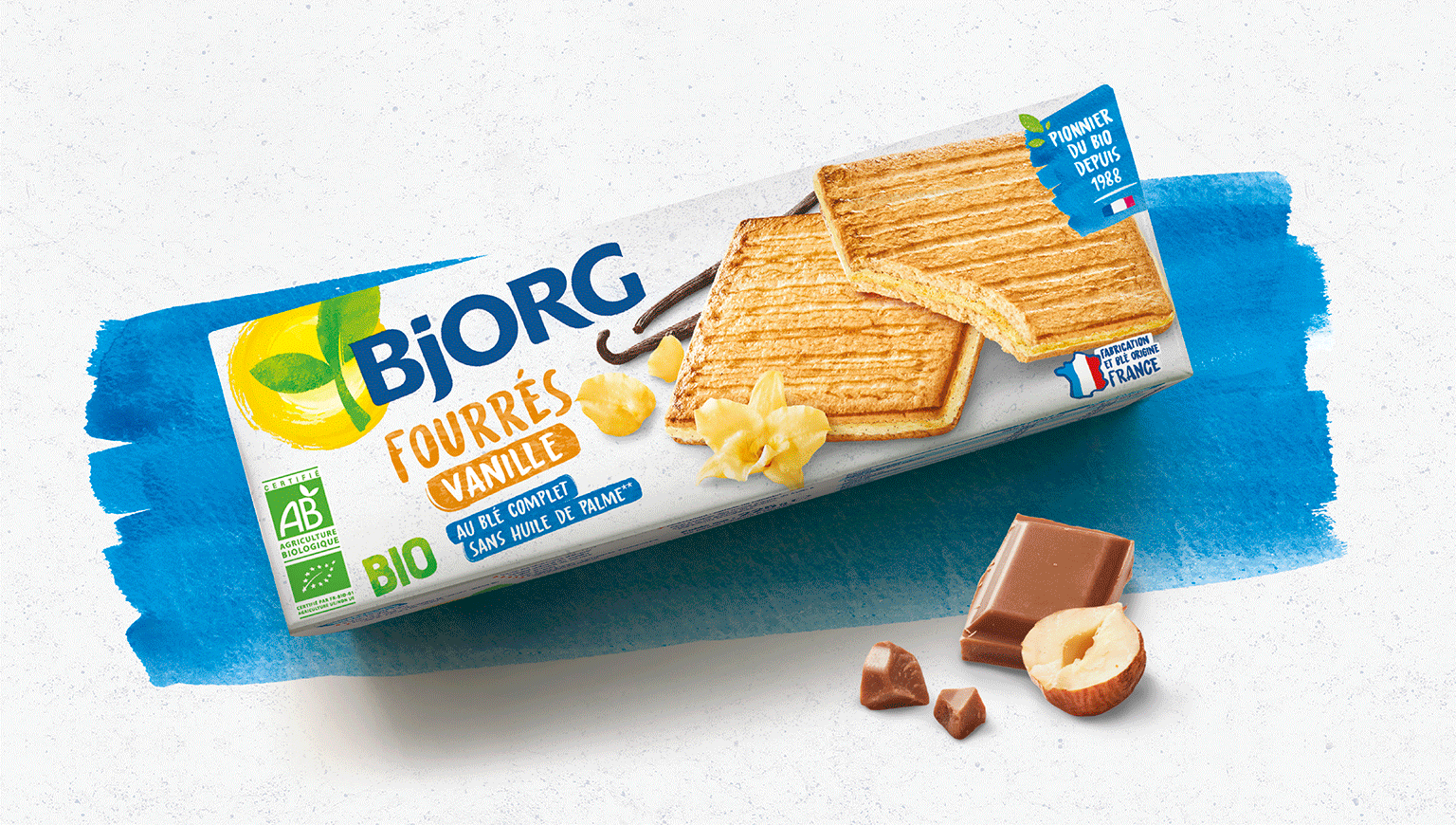 A responsible, transparent brand
This transformation allows the brand to open up to a more spontaneous, tastier organic world.
Still respecting its DNA, the brand impulses change in the organic world, while also offering a positive vision of food and of society by emphasizing strongly Bjorg 's commitments for people and for the planet.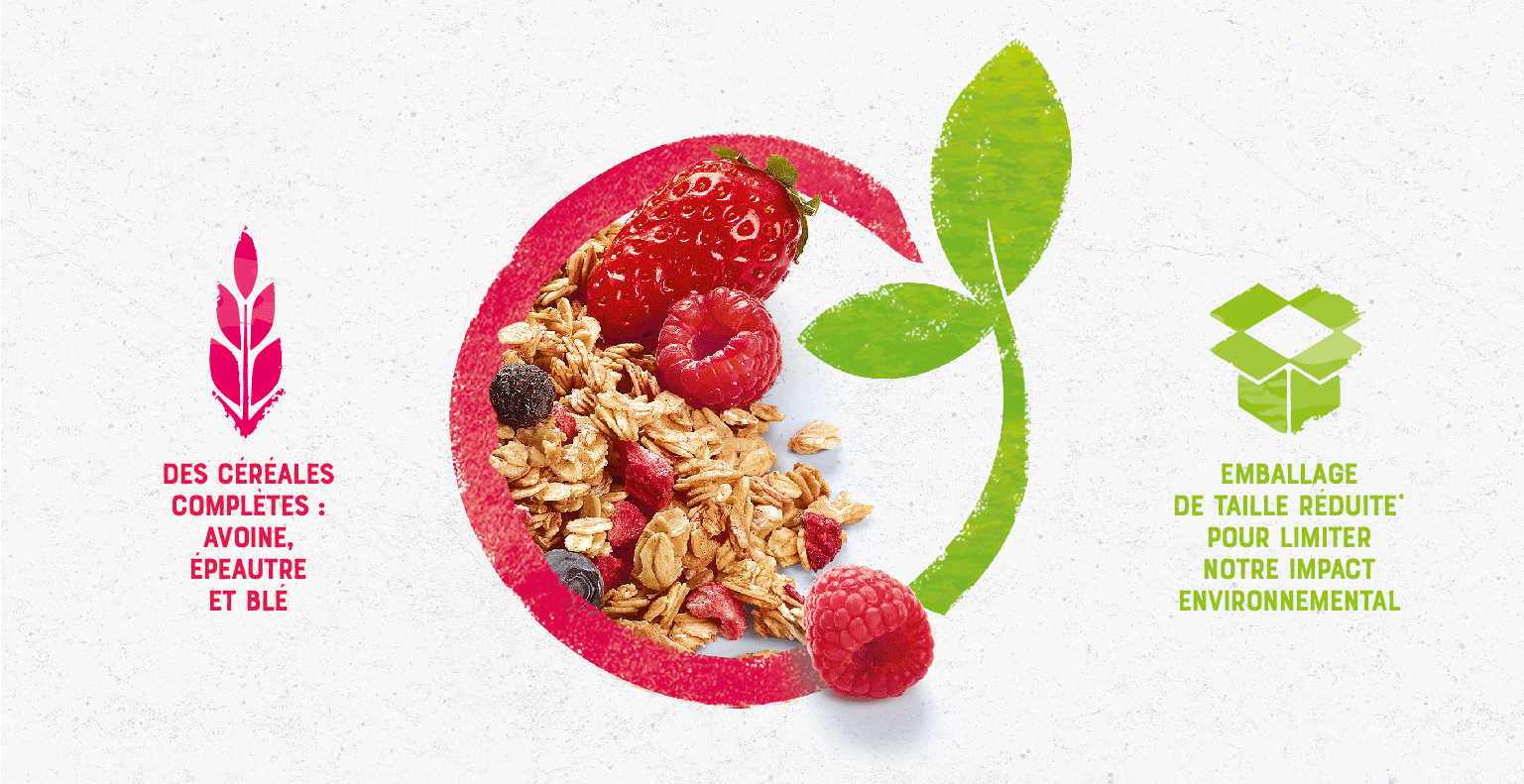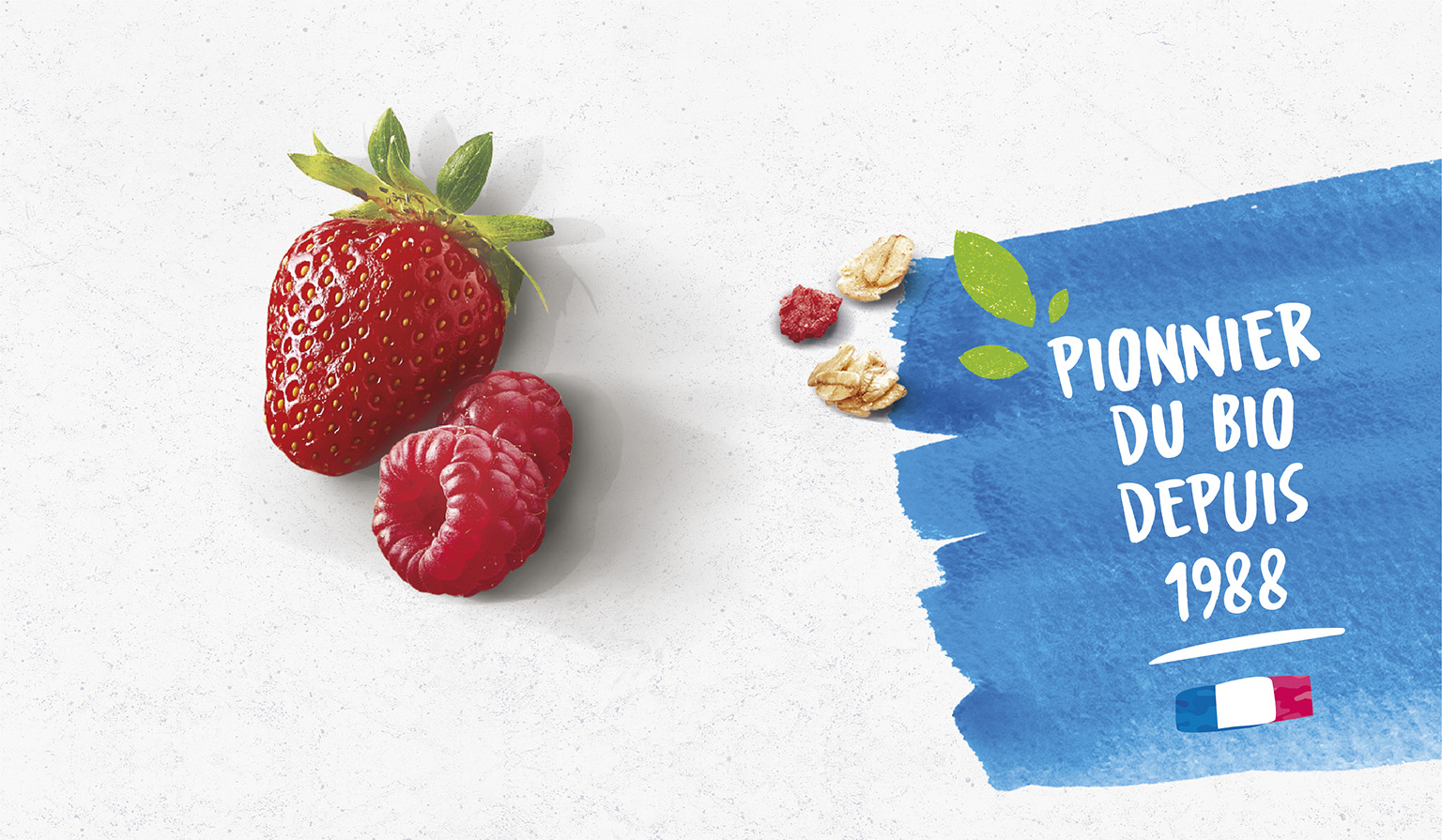 To know more about Bjorg and its commitments.
To know more about CSR and brands