Bonneval Natural Mineral Water is positioned on the market as a unique and distinctive proposal for a better lifestyle.
In a growing market face to essential changes and news expectations from the consumer, Bonneval ancient water wants to provide innovative solutions for perfect harmony between body and nature.
Our goals for the Design, Branding & Packaging Identity are :
1. To establish Bonneval's brand vision.
2. To create a robust brand universe on well-being.
3. Break with the traditional codes of the category.
A unique water, in harmony with nature

Bonneval Natural Mineral Water is millennium water from 2000 years, authentic in its taste and form, with a strong history rooted in the region of Savoie (France).
We aimed to create a brand identity and a unique packaging design based on the vision of its founders and represent its purpose: "Serve a unique water for a return to the essentials and provide a daily well-being." – Jean Moueix and David Merle, founders of Bonneval.
A statutory and pure logo, reflecting the Bonneval Natural Mineral water

A mineral blue colour is in harmony with the raw nature of the site.
A balanced typography embodies a special offer on the market and values the origin of the source in transparency.
And a balanced icon between body and mind is embodied above the typography.
The symbolic icon of the protective and caring brand, highlights the research between the body and the mind and the essential contribution of water to regenerate in full awareness in a world where everything goes faster.
Bonneval, the ancient water that connects us to time and the earth
The packaging identity plays on transparency with the flower of life, a symbol of the perpetual renewal process of life and the vibratory energy of water.
The mountains of Savoie represent its origin: raindrops and snowflakes that fell more than 2000 years ago, which slowly made their way through the rocks of the French Alps.
And the radiation symbolizes this perfect and millennium treasure that gushes naturally, without human help or drilling, and is blessed with extreme purity and a unique mineral balance.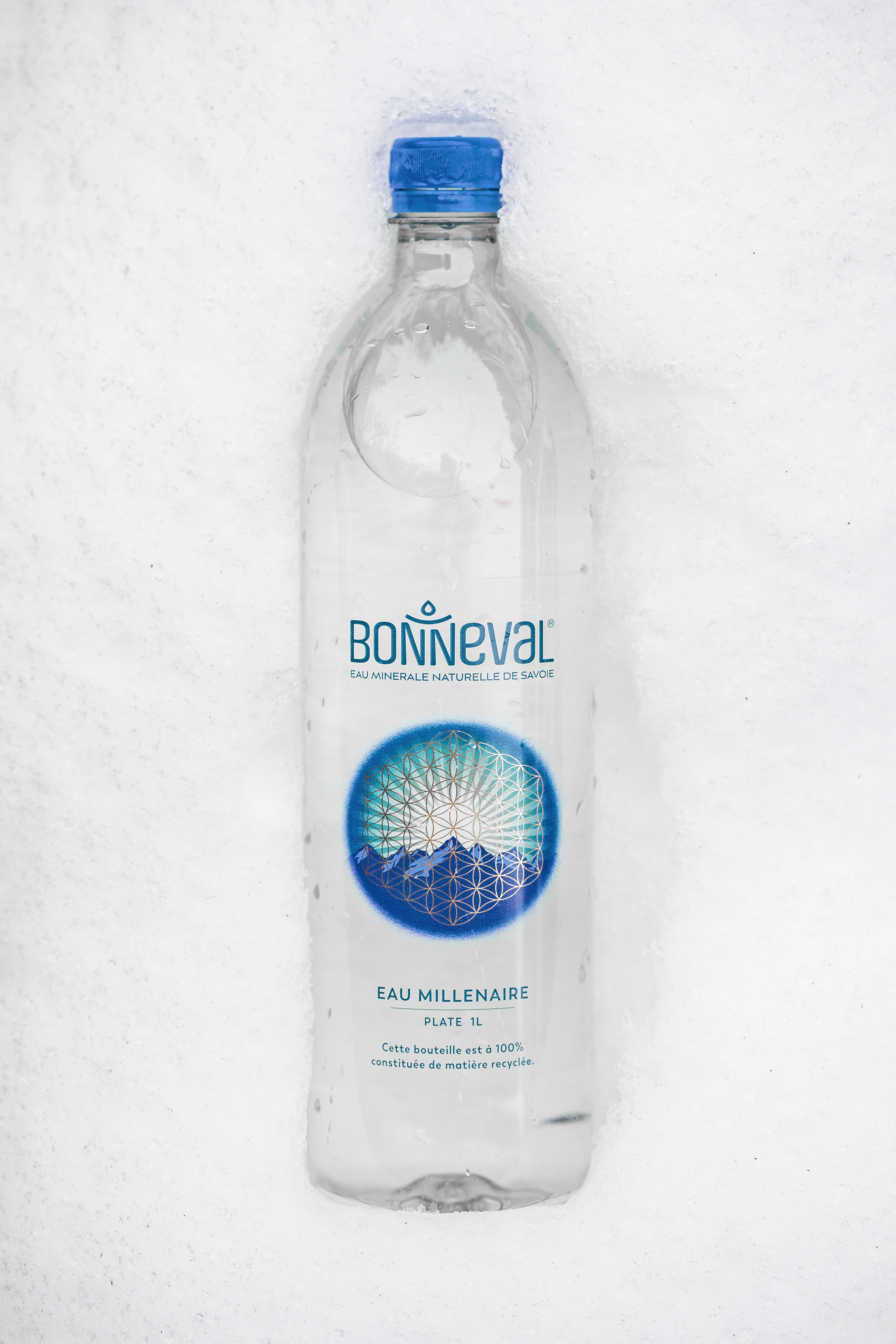 Sustainable industrial choices to preserve nature
The still water bottles are made of 100% recycled and recyclable materials.
The cap is made of 100% recyclable PE, and the label is 100% recyclable, printed with 100% biodegradable ink.
Bonneval ancient water is the first brand to introduce 100% recyclable cardboard packaging in France.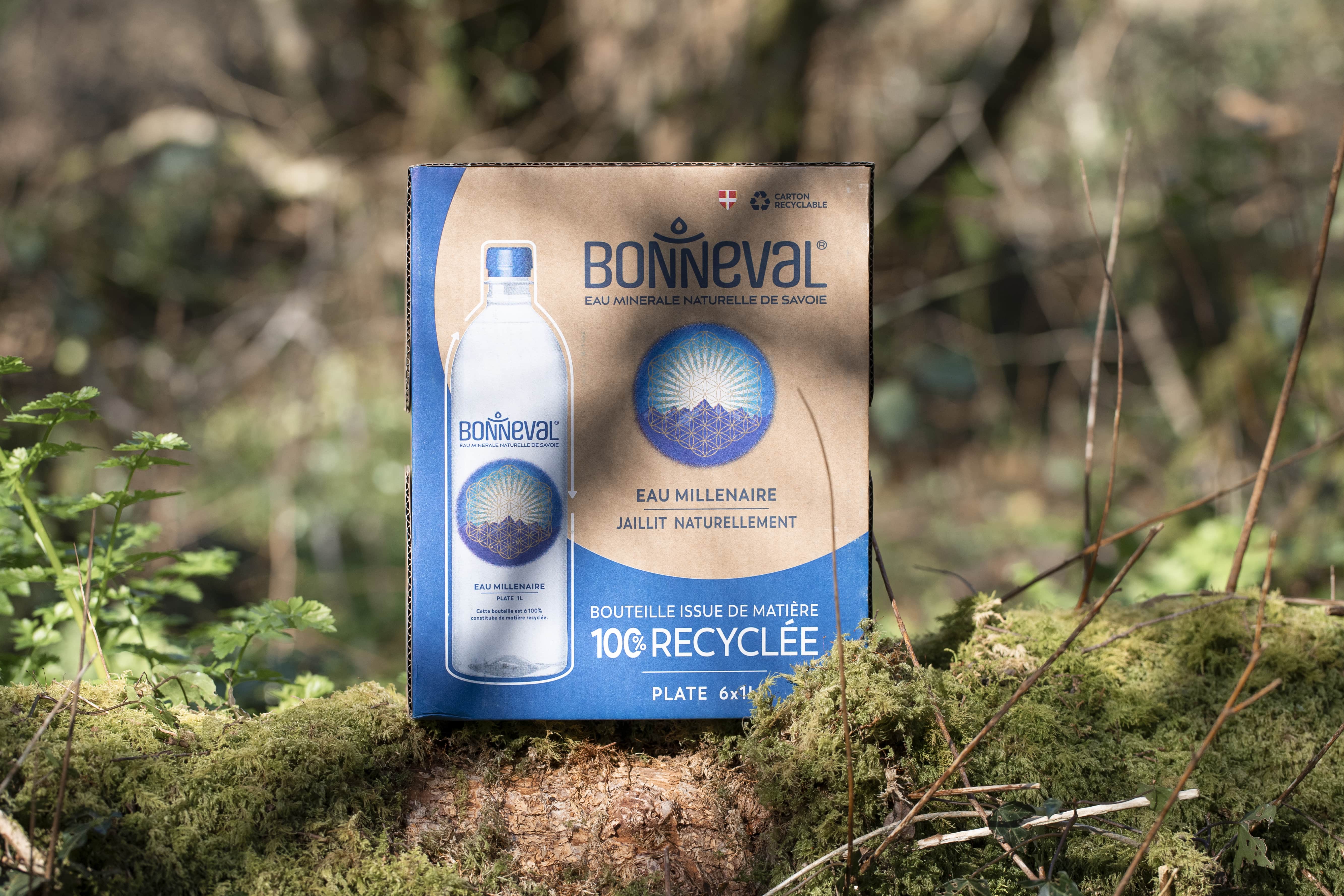 Bonneval official website : here