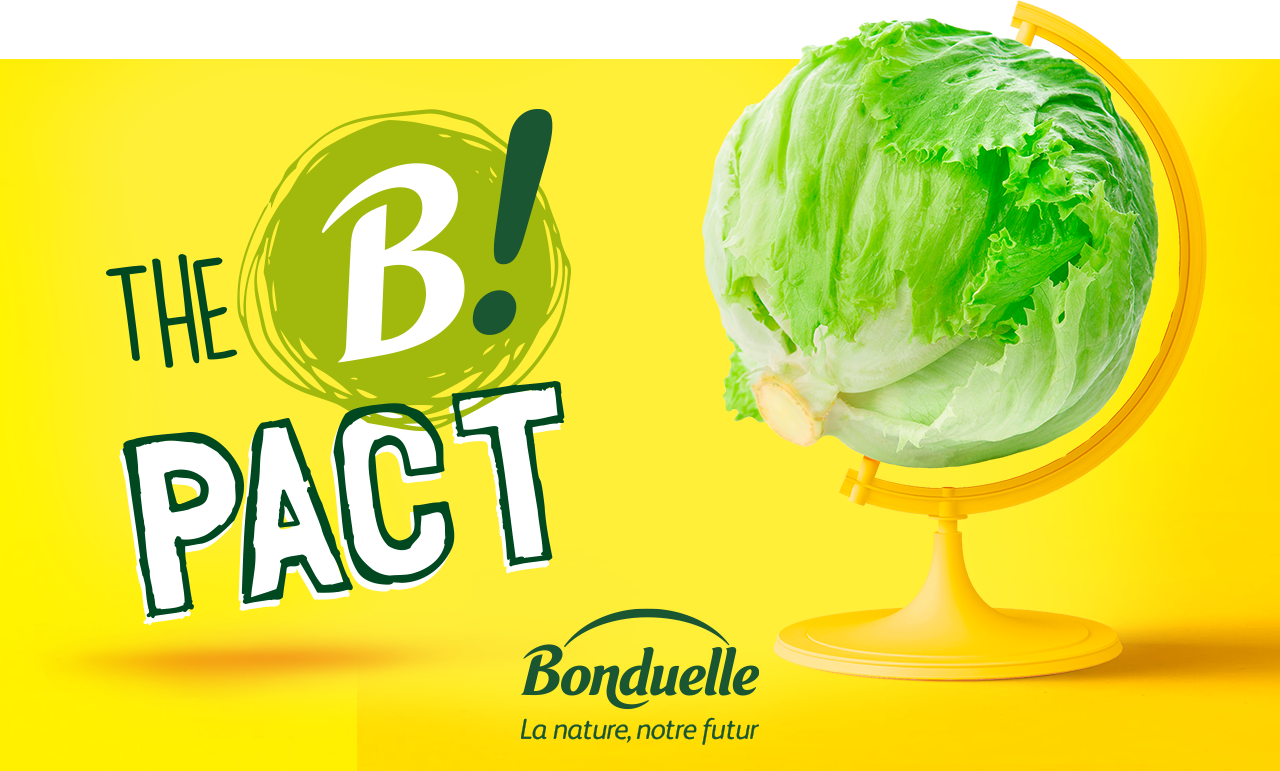 Because Nature is our most precious asset, Bonduelle works every day to better its commitments.
To valorize all this work, Team Creatif created in 2019 the B!Pact Program, a global campaign to reveal the positive impact of Bonduelle Group.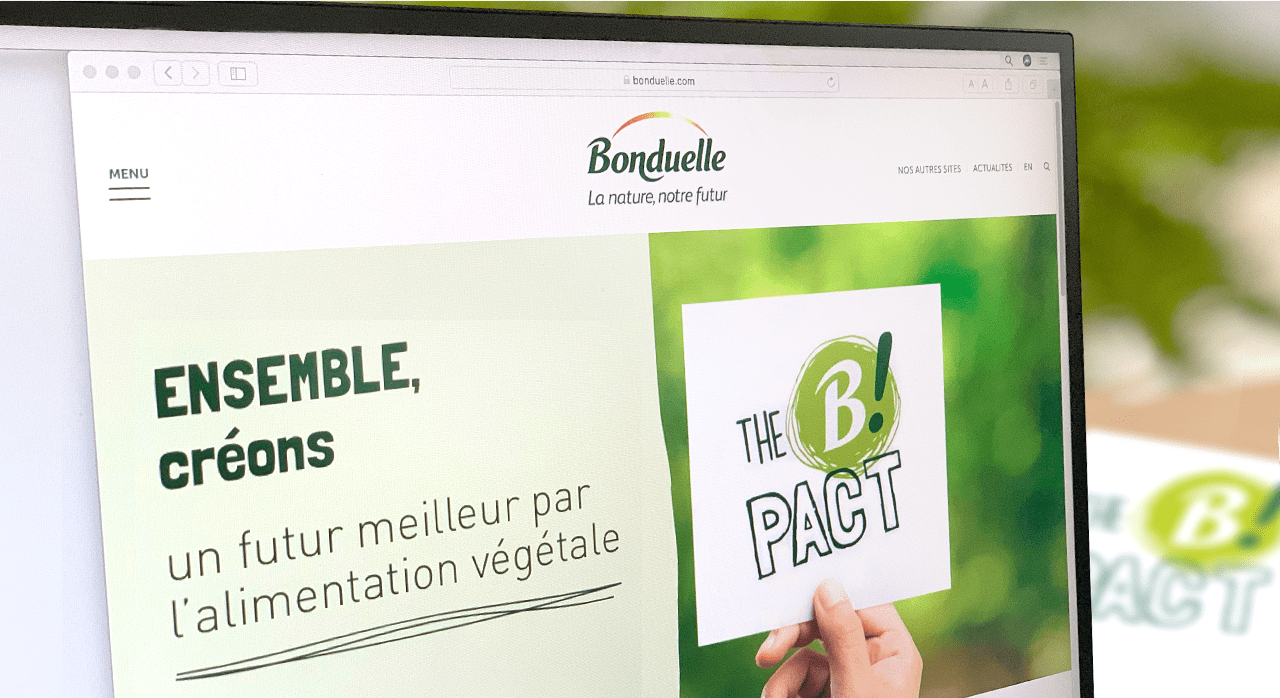 A powerful name for the Program
Working hand in hand with Bonduelle, we created the commitment plateform, and named it after thorough research, the B!Pact : the perfect link between Bonduelle and its commitments for Food, Planet and People.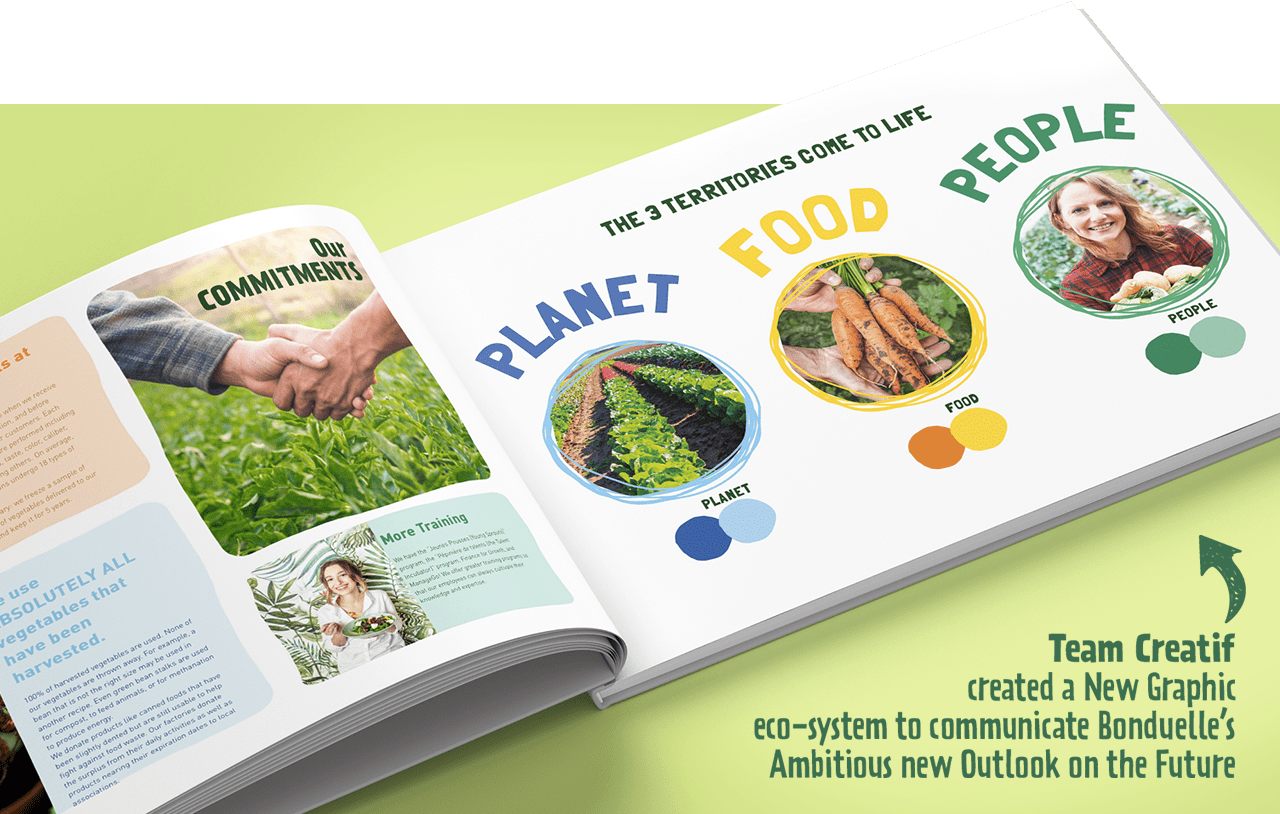 Build relevant guidelines to reveal the B!Pact
Based on the CSR report, we created 3 pillars : Food, Planet, People, to classify all the proofs of Bonduelle's commitments.
We created editorial and graphic guidelines to help the Corporate team deploy the B!Pact.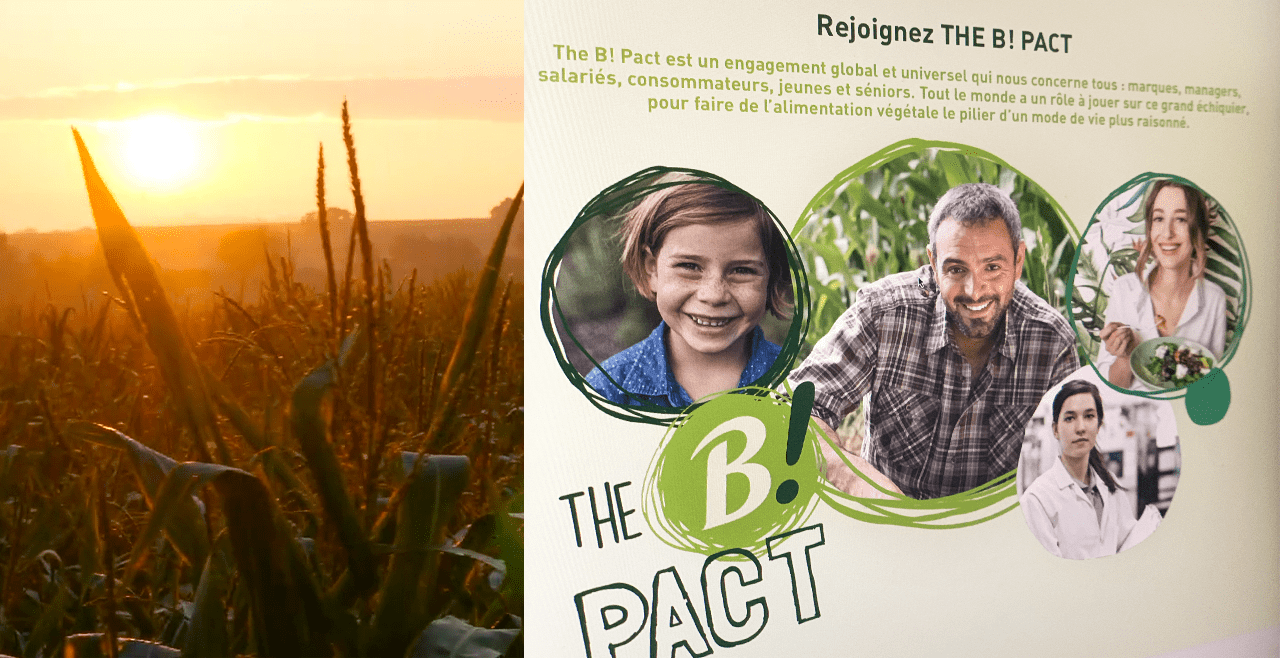 Deployment on all touch points
As brand guardians, we were on the side of Bonduelle's teams to deploy the program on all touch points : corporate website, corporate supports, internal program to include Bonduelle's people …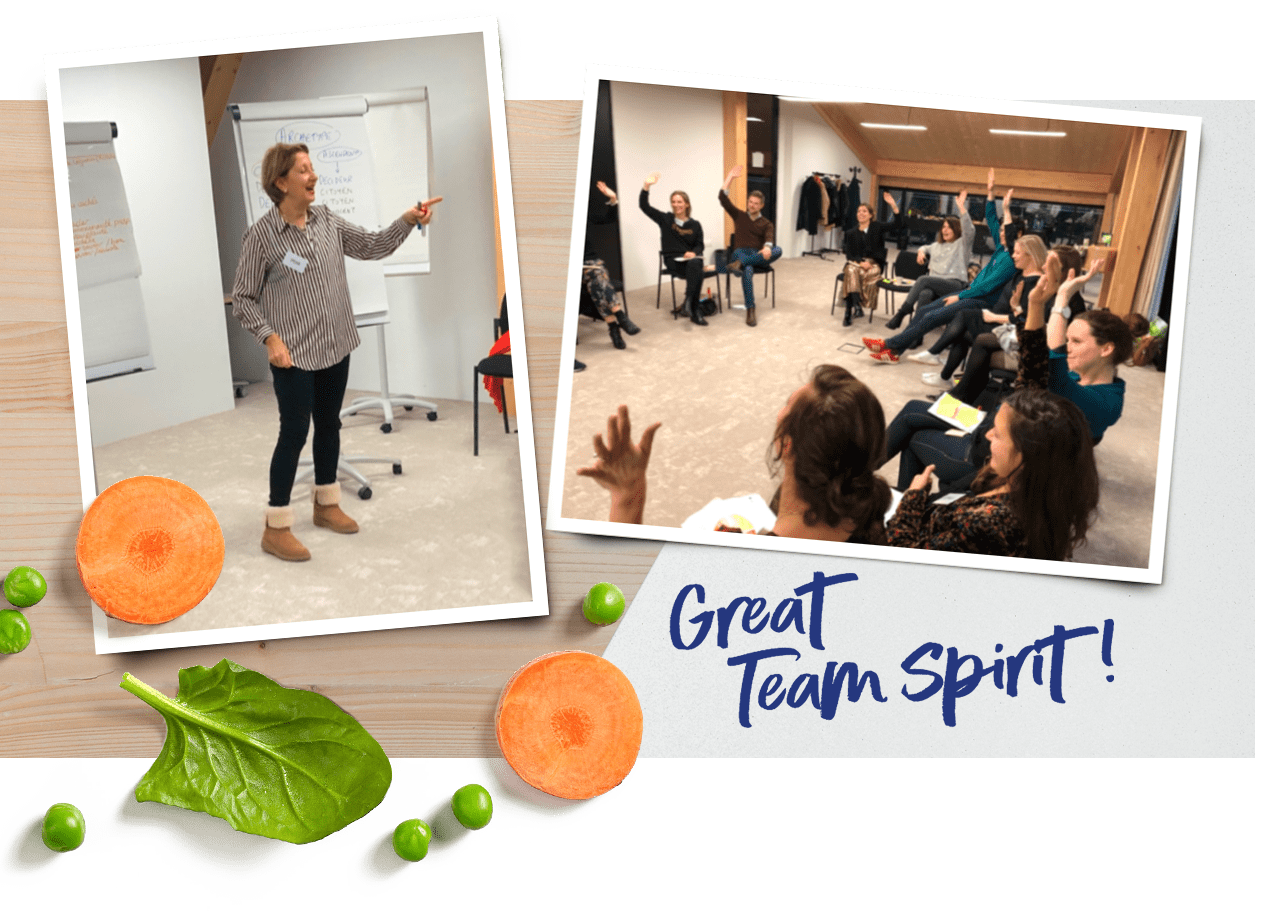 A collaborative way of working to onboard everyone
To imagine this Pact, we organized several workshops with all key players of the corporate project.

To learn more about the B!Pact approach : click here