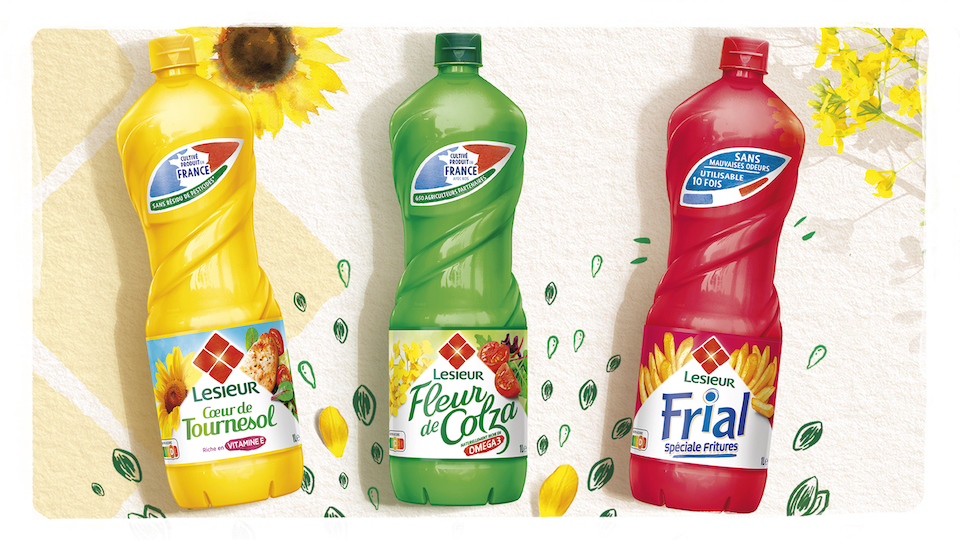 In a rapidly changing world, Lesieur is adapting too.
A committed brand, is listening to the new expectations of the French people
In phase with market trends, centred on local production, organic agriculture, recyclability of packaging and better eating, Lesieur is a historically committed company.
Today, Lesieur reaffirms its ambitions around four key pillars :

2020 marks a new chapter in the brand's history with modernized packaging, a range of seed oils 100% grown and produced in France, without pesticide residues and in 100% recycled and recyclable packaging.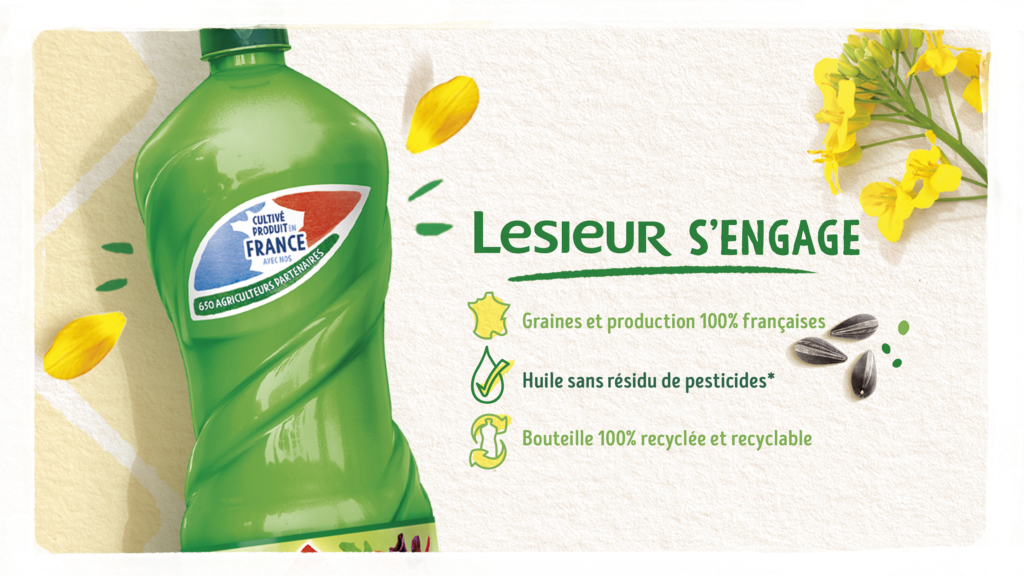 A new 360° identity
Our team has reworked a new textured logo to communicate the authenticity, the know-how, the human, and the link to nature of this French leader in oils.

This new identity is gradually deployed across all products, oils and condiments, and communication media. Regarding the structural design, we capitalise on the bottle we created for Isio 4, which makes this range the only 100% RPET French origin oils on the market. All bottles are produced in 100% recycled and recyclable packaging, using less plastic.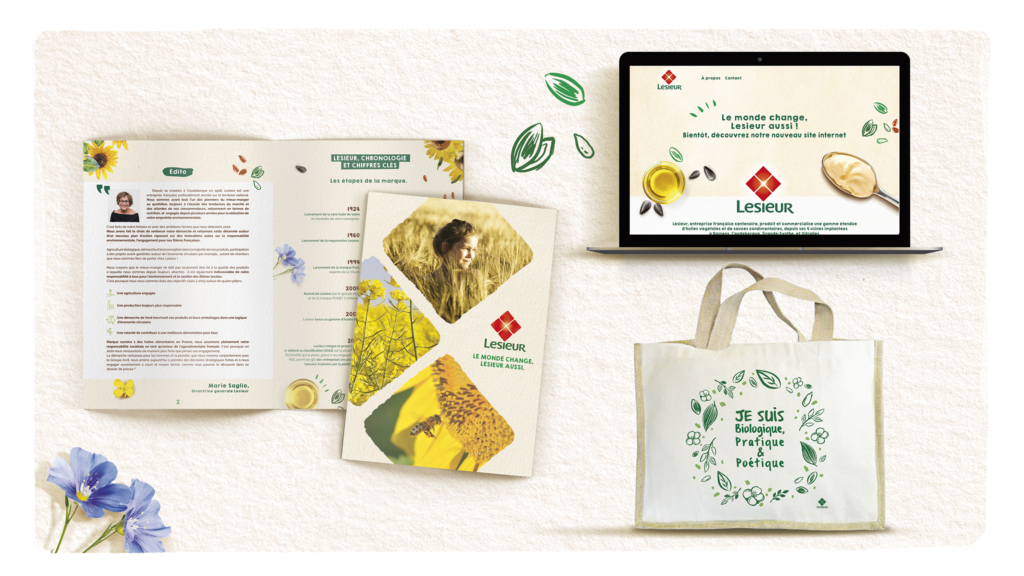 A new era with a unique graphic style that combines illustrations and photos of seeds and flowers to highlight and enhance the natural feeling and the brand's mission: "Together, let's sow the roots of better eating ".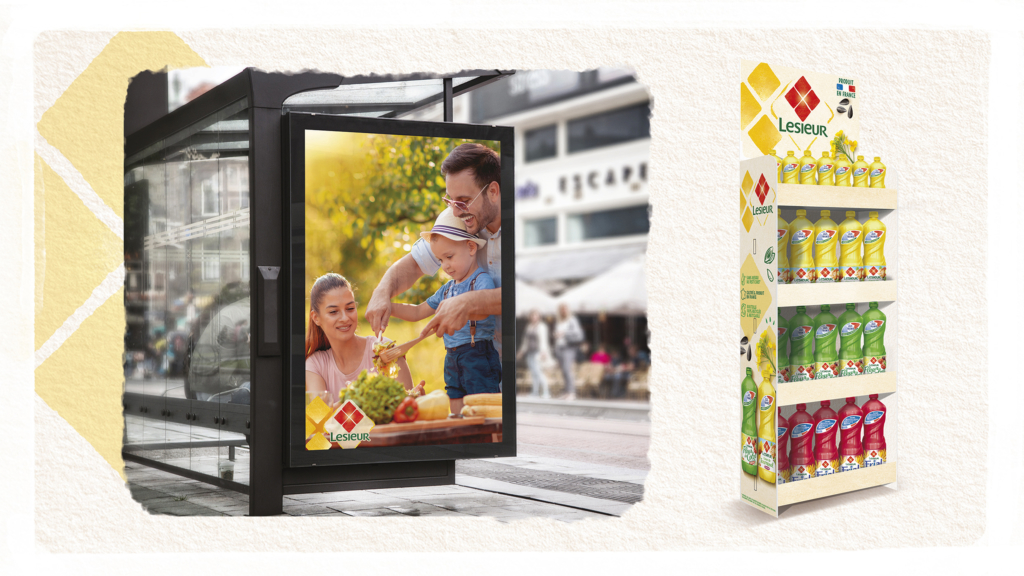 Finally, our teams have done exceptional work to communicate Lesieur's commitments with an impactful design, conveying significant differentiation points on the shelf for consumers.
The new organic range
In 2020, we worked with Lesieur to create the first two references of organic seed oils.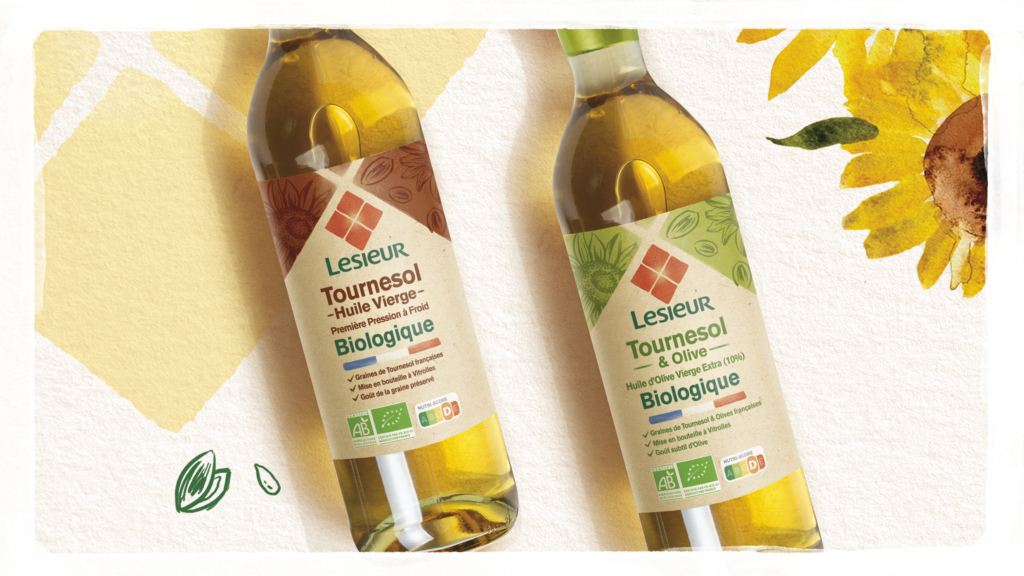 These new ranges reinforce the current offer of Organic Mayonnaise, whose design has also evolved towards a more natural and authentic packaging.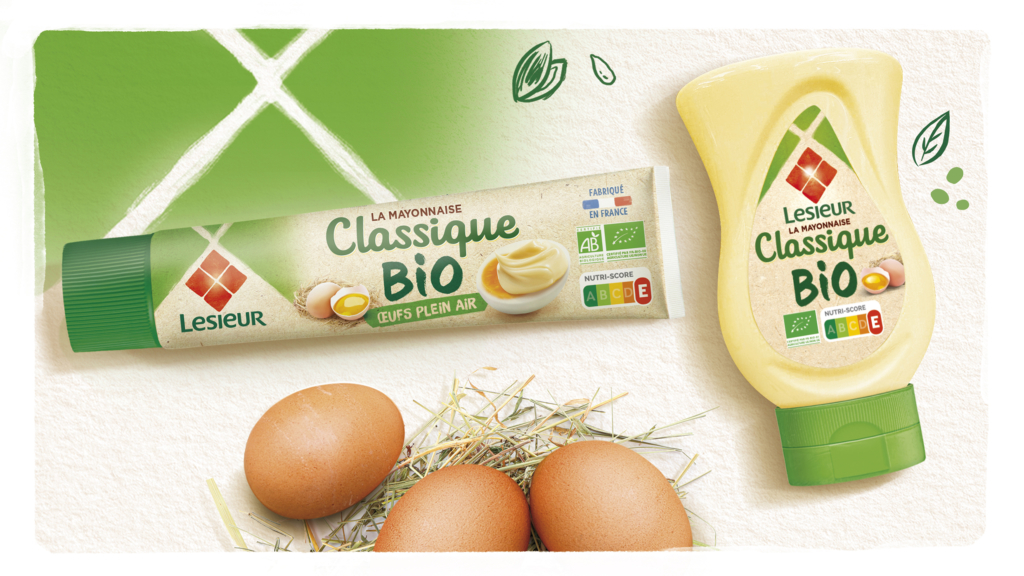 To find out more about Lesieur and its commitments, click here.