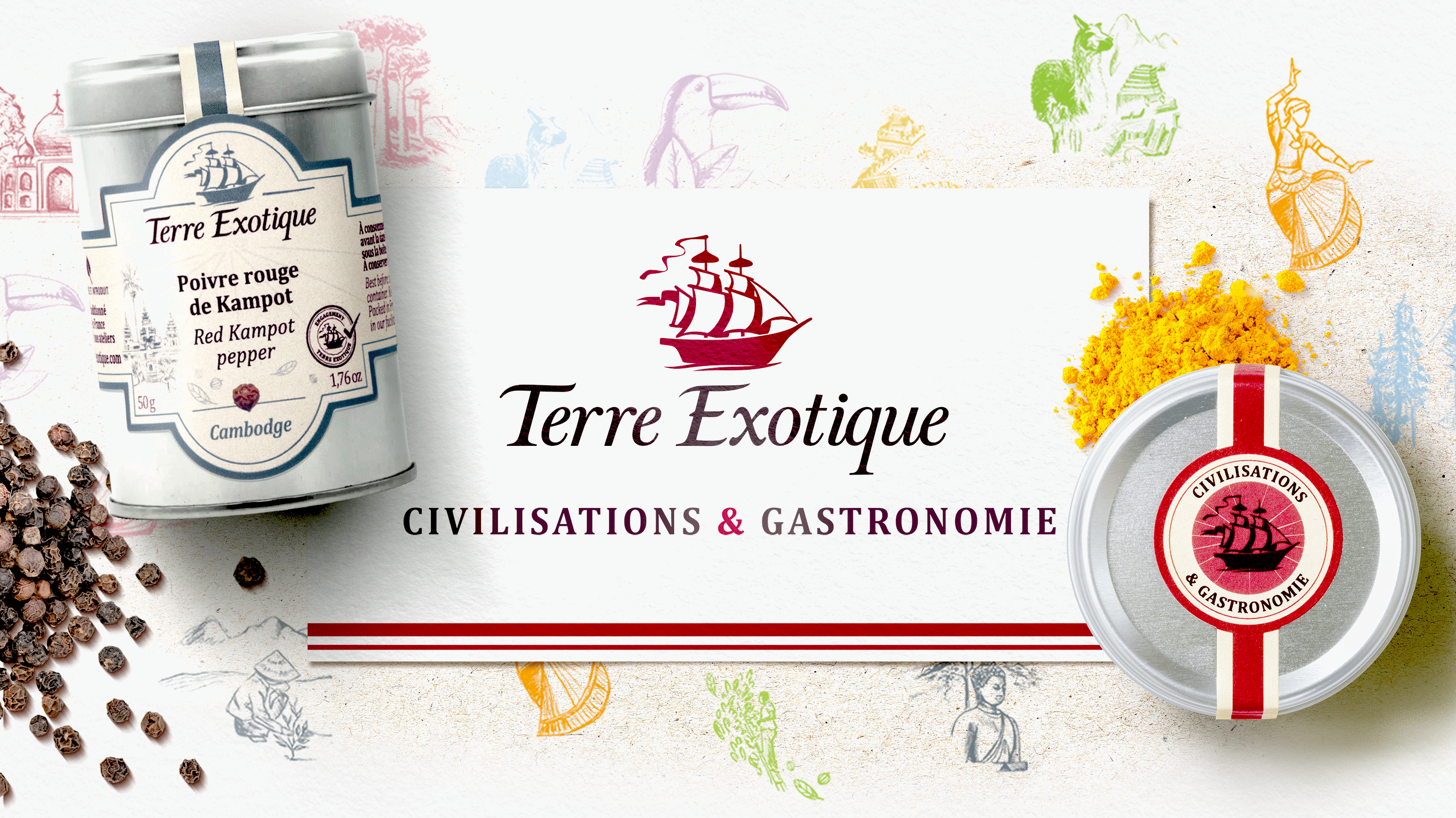 For more than 20 years, Erwann de Kerros, founder of Terre Exotique, has travelled the world with his teams to offer a collection of nearly 500 peppers, salts, spices, condiments and coffees from all over the world.
In order to restructure the architecture of its ranges, Team Creatif suggests a redesign of the identity to highlight the fact that Terre Exotique is a historical and pioneer reference in the delicatessen sector.
The new Terre Exotique logo
We have returned the logotype to its central place by focusing on its icon; the boat symbolises the exploration of new territories with a typography always elegant.

"Civilisation & Gastronomy" are the brand's main values. We have put them on stage with a modernised toile de Jouy and travel book style of illustration to reveal all the poetry of the world.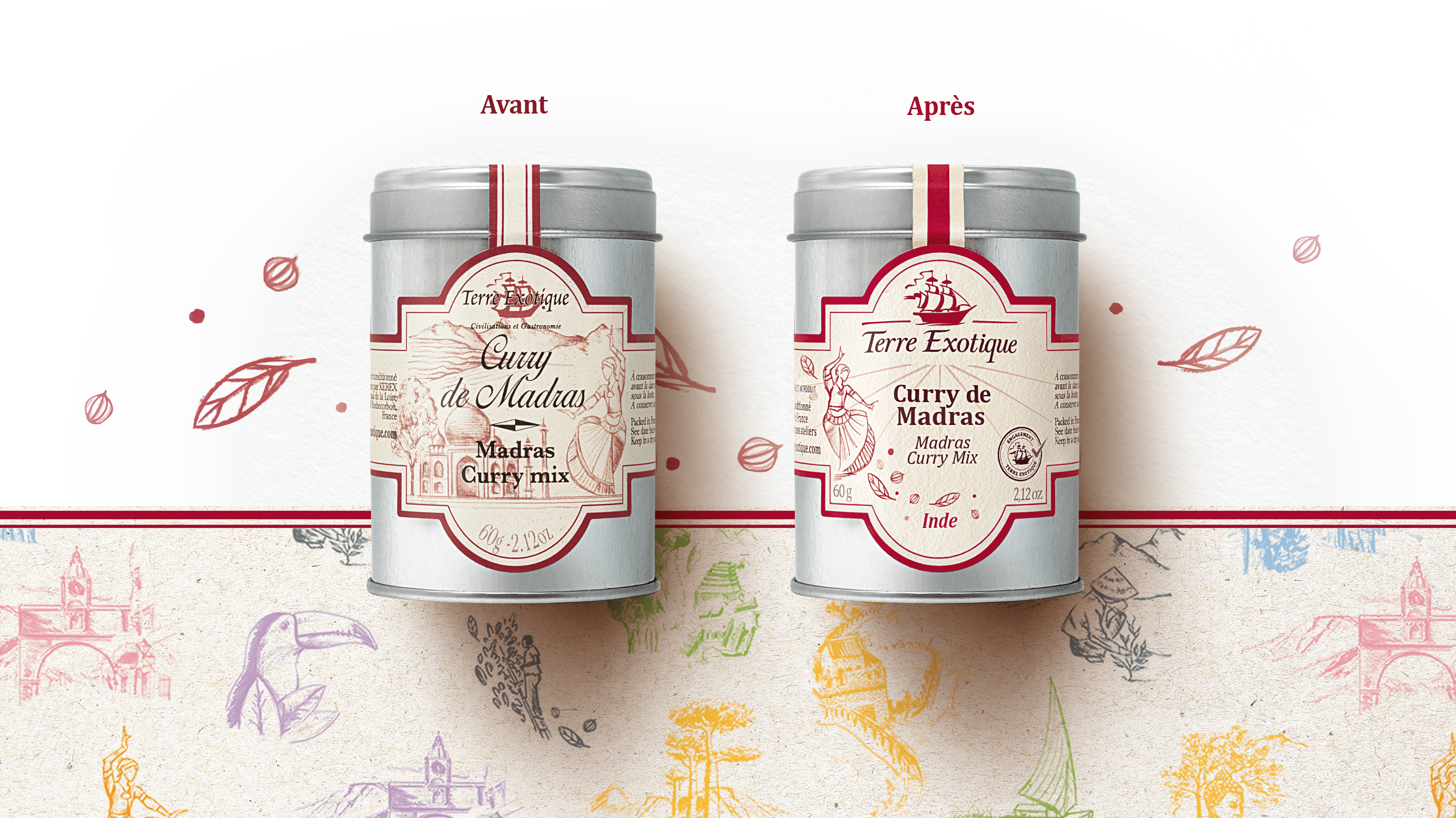 The logo enhances the status and the elegance associated with the skyline. It illustrates the travel of the spices.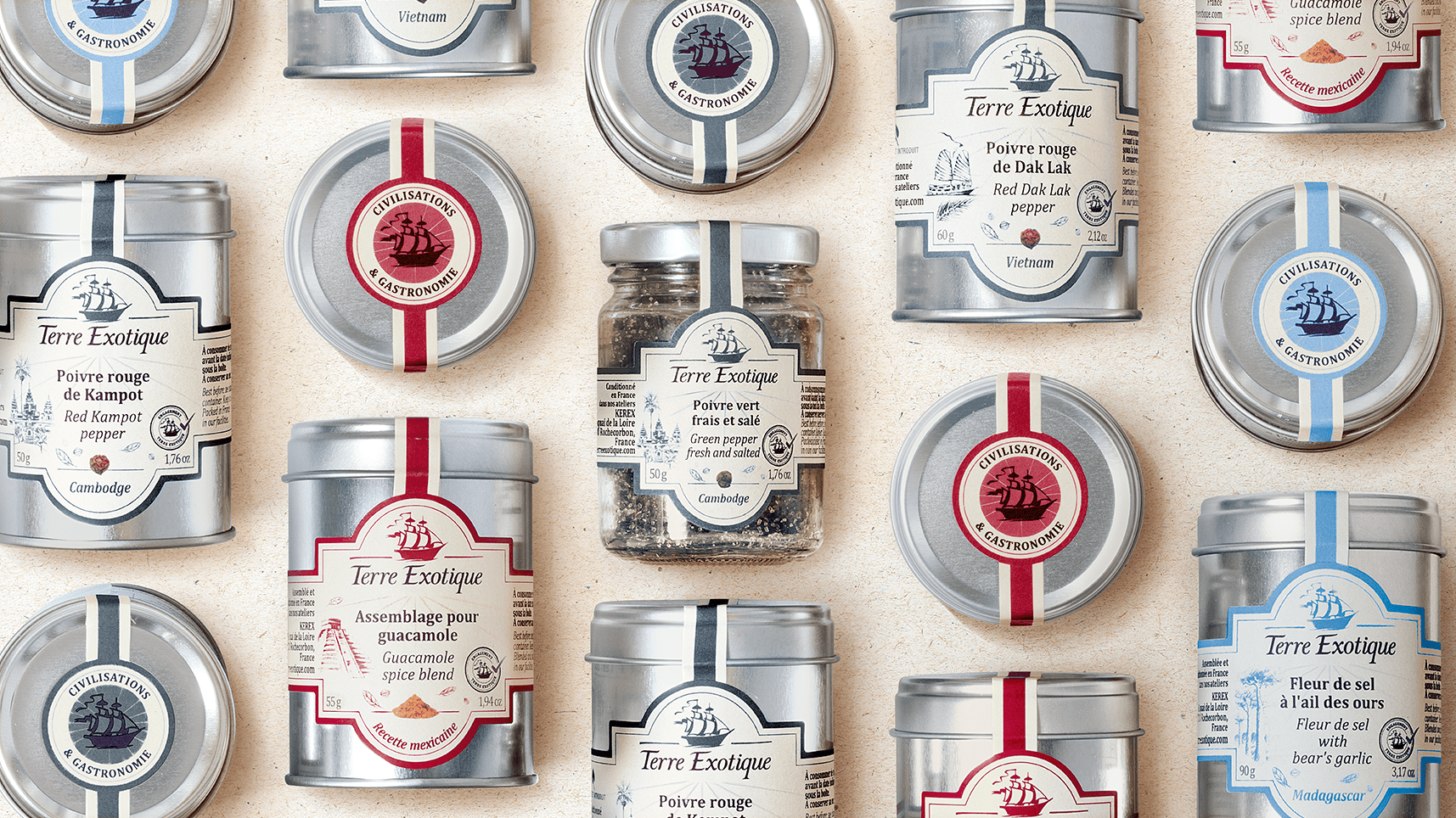 A new website
The agency also designed the new website in order to allow e-commerce fluidity while promoting the brand's culinary and botanical assets.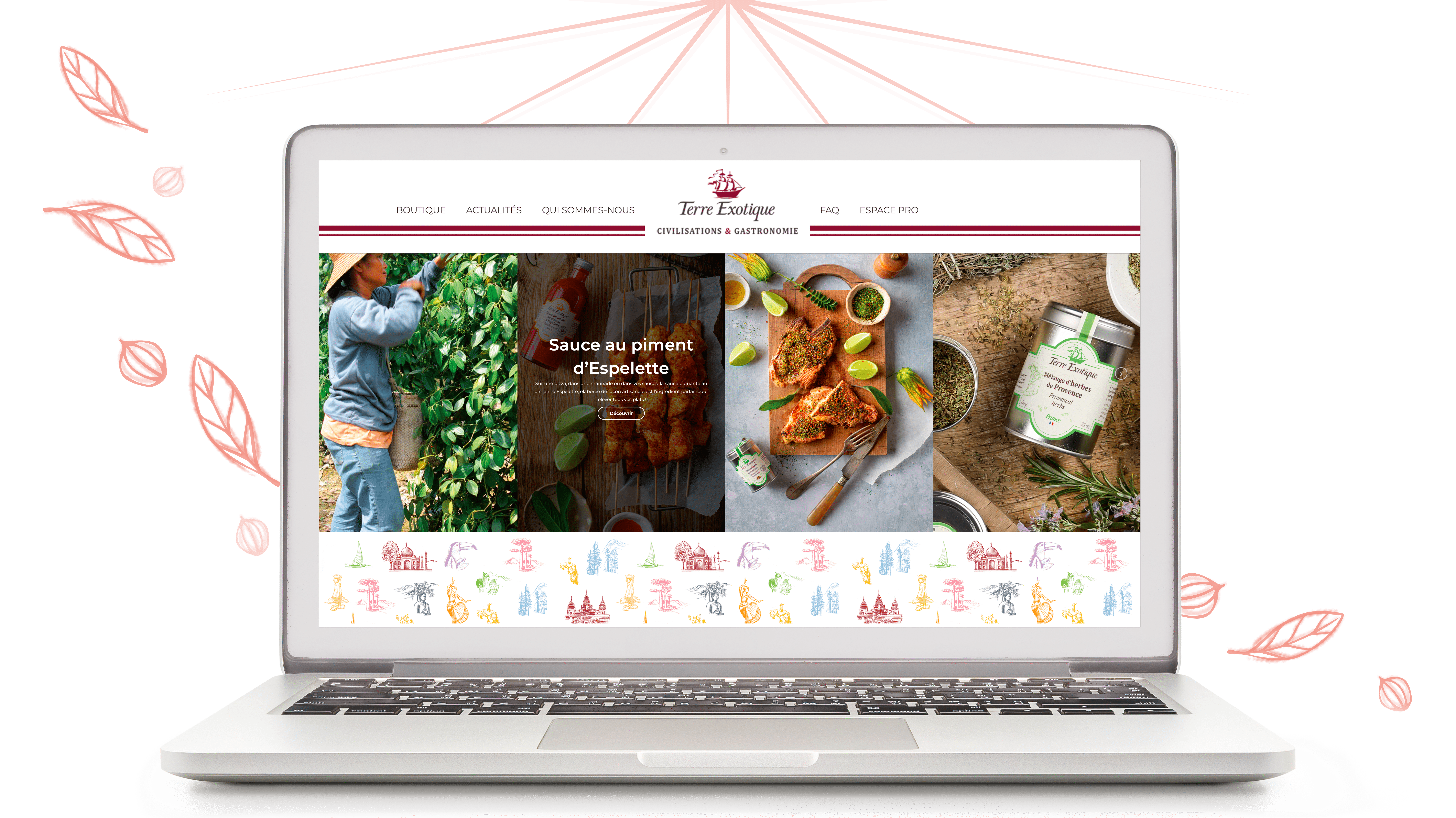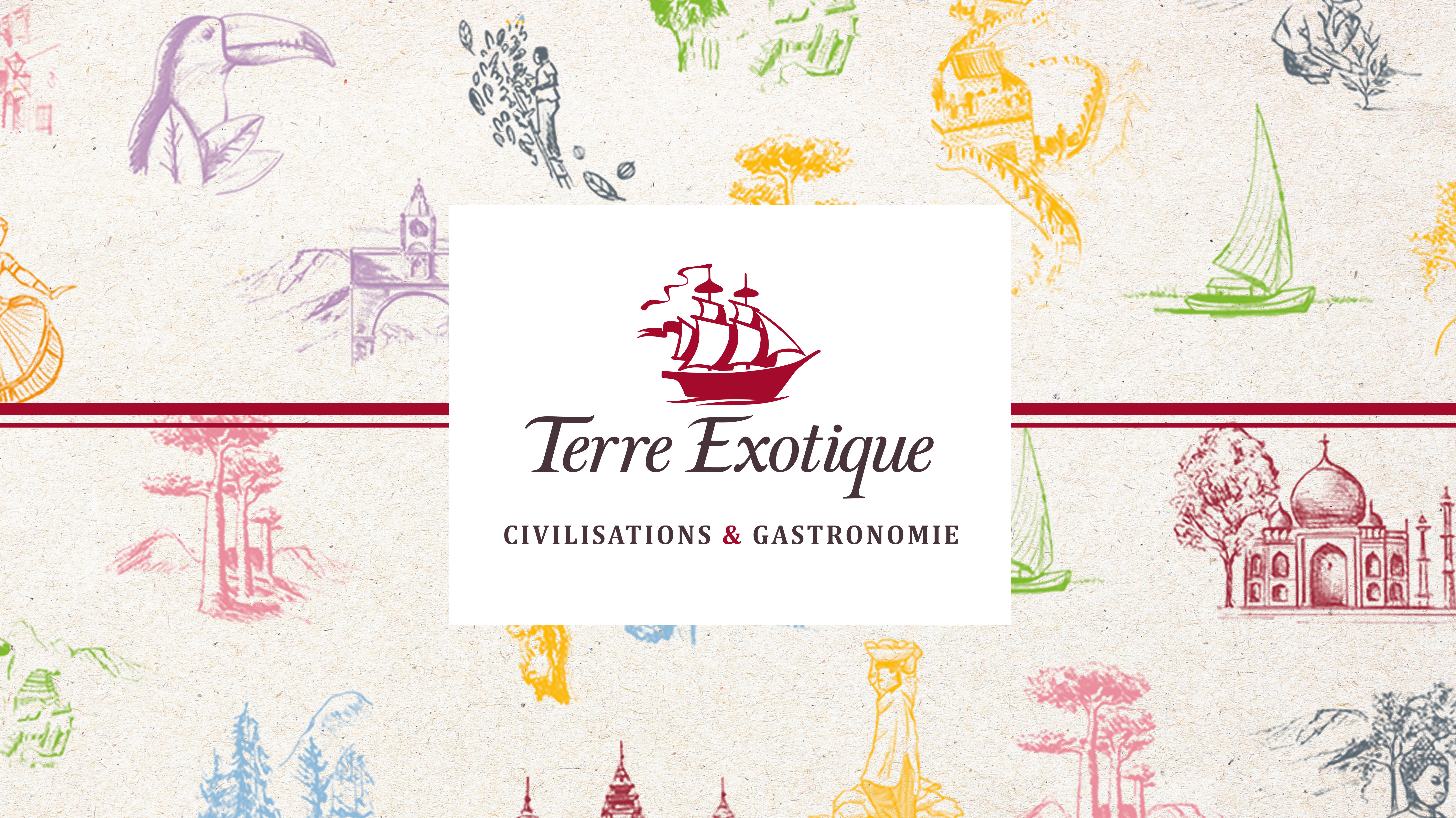 Discover all our cases studies : here