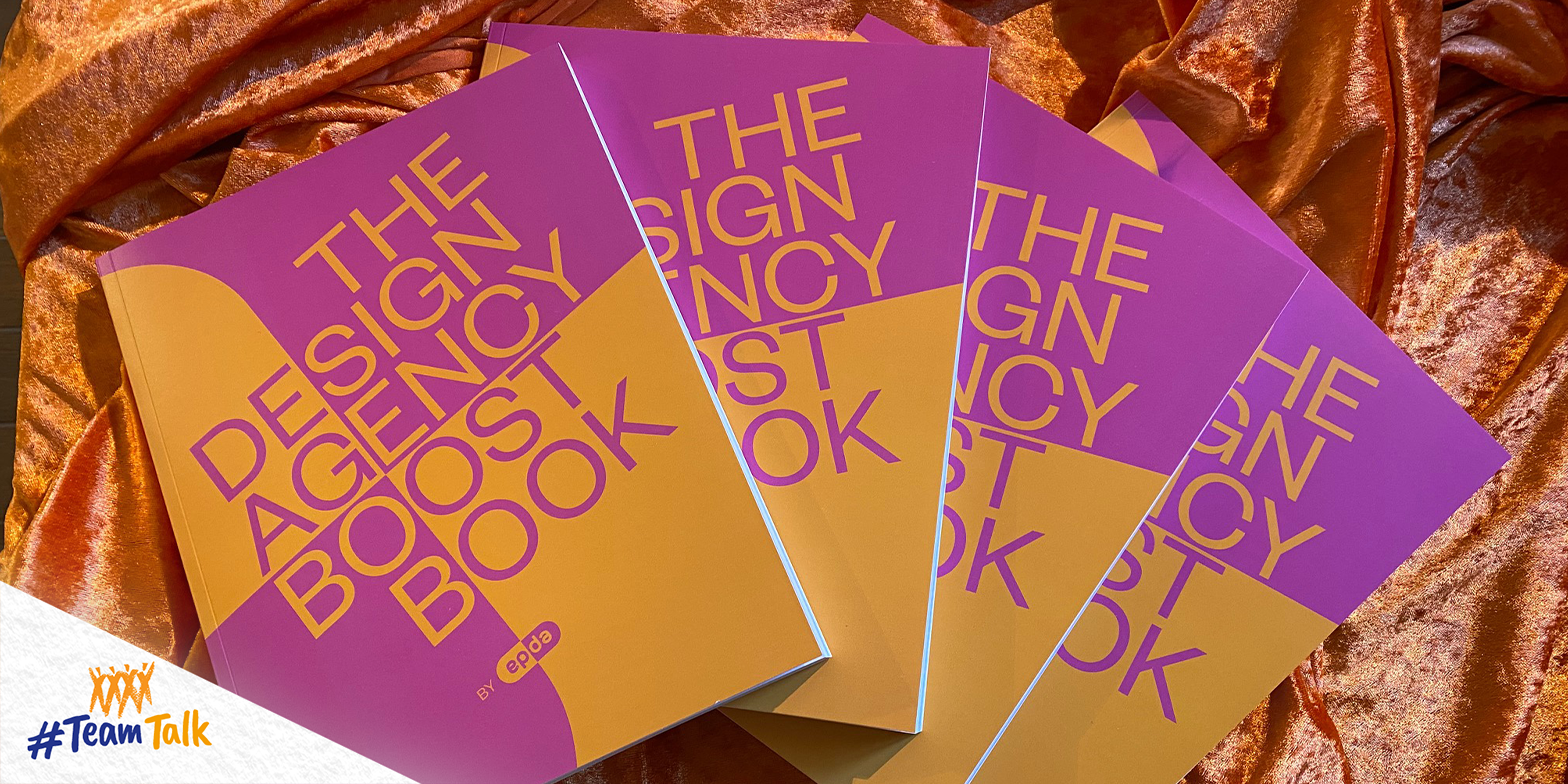 "After more than 36 years in Design, I wanted to share some knowledge acquired as experiences."
– Sylvia Vitale Rotta, founder & CEO Team Creatif Group
Knowing who you are
To be at your very best you need to know who you are, be aligned and truthful to yourself. A fondamental truth for a person as for a Design Agency, a brand, a corporation, a service or a product.
The more one is aligned with oneself the more confident you are in WHAT YOUR role and purpose is. WHAT you bring to YOUR clients the profession and the world.
Like a person you are at your best when you are yourself.
Deeply respecting an Agency profile and enhancing bring further meaning to the founding footprint gives a very solid base to any enterprise or agency. This does not stop you or the agency from transforming and following the fast evolving world with its changing clients and consumer needs. The heritage the experience can only but create a very solide base from which to springboard from. Being it for the more senior members of the staff and especially so to the younger ones who will gain in confidence by the feeling of security that surrounds them which in turn enables them and the agency to take risks as and when needed. When all is successfully progressing – great jobs, huge projets, happy staff – all seems easy and one can almost feel there is no need for the strong heritage or the roots fondamentales. However when things get tough whatever the reason whether outside events like the pandemic, or inside events losing a few big clients, talented staff leaving, staff and founders becoming older, worrying about what they may lose – one can become risk adverse – lose confidence and end up wondering if its all worth it.
This is when KNOWING WHO YOU TRULY ARE can save your agency. Avoid losing the rest of your clients and above all the precious talented staff who has made the agency's success… some of which may have been there since forever. This also avoids the more insistant feeling that time may be running out and it's time to sell the business.
Without solide roots well anchored to reality yet always opened to opportunities one can have doubts on everything… instead of finding the needed anchore to go ''BACK TO BASICS'' and than slowly refind stability and than start transforming… reconquering clients… restructuring staff as needed. Mainly driving prospection in a different way than if you are doubting who you are and wondering if you are still good enough to deliver to the new needs.
The impact of the archetype
A great tool to dig deep into who you are whether it is your agency or yourself is the Archetype Tool and process to find or refind ones personality and character profile.
This is true even for a new agency start up.
Since ancestral times human perception is human behavior. Composed of the 12 character profiles. Not a marketing tool some advertising agencies use to sell a campaign but a deep founded neuroscience research and analyses of feelings, attitudes and character portraits.
Among the 12 character profiles do you know who your agency truly is. Giving even more meaning to your expertise. Is your agency a lover, a joker, a wiseman, hero or explorer ?
"Knowing who you truly are builds resilience confide to believe in your dreams and never give up."
It took us 30 years to decide and find out who our deep character personality was… the agency was going through a difficult time. We felt all we did was not quite right. We started losing clients/staff and above all confidence. Having and feeling responsable for 300 staff in four regions of the world as a Founder and CEO having invested 36 years non stop of our lives and having all the assets in the Design Agency business I certainly started having serious doubts on survival.
We all took 2 days off in the French country side and did our archetype workshop with almost all agency members.
Our real DNA character profile came out very strongly. What we all believed in and woke up every morning to come and do… our ascendent was also confirmed. Like in a horoscope one has two sides to their character – one of course more dominant.
Our archetype
We were and since our start as founders and as an agency EXPLORERS — Ascendent CAREGIVERS. Coming to France 36 years ago to start a design agency, knowing neither Nick Craig, my husband, soul mate and father to our two daughters, or myself, spoke a word of French ! Having my birth roots as Italian parents born in Tanzania at the foot of the Kilimanjaro and Nick, a true Scottish half English man we could honestly say "the explorer" was our true character profile.
The confirmation of our true character profile DNA made us see why things were not going so well the last few years. We had started exploring less, trusting our deep intuition and instincts less, worrying more about what people clients may say or the stark reality of smaller bottom line profits, listening too much to the right/wrong thing to do.
Since our archetype workshop gave us confidence back confirmed our resilience power and that to stay relevant since 36 years was not just coincidence. Luckily even if it's not been easy and the pandemics has not helped, for sure we have regained courage to believe in our DNA, believe in who we truly are-being resilient never giving up believing in our instincts and beliefs. Just like true explorers.
This helps ride through the criticism the doubts that often invade Design Agencies especially as the founders get older and the transmission process to sell or to pass to ones staff or even more difficult to ones children.
Our ascendent Caregiver side also confirmed why our agency had such a strong family culture. So much diversity yet all with the same values. Why it was always so hard to decide to restructure cut down on staff and almost always giving them the choice to come back. All of which does not always correspond to bottom line financial audits ! Especially true when clients find it almost a game to cut prices down by half or more and do pitches with no pitch fees.
Our CSR commitments
Today all the new agency's leaders are well in place. The agency was certified a B Corp member giving us the confidence to explore even further solutions to sustainability and the key role the agency can play in making for a better world for people and the planet. Truly respecting our Explorer//Caregiver character profiles.
Learn more about our CSR commitment and B Corp.