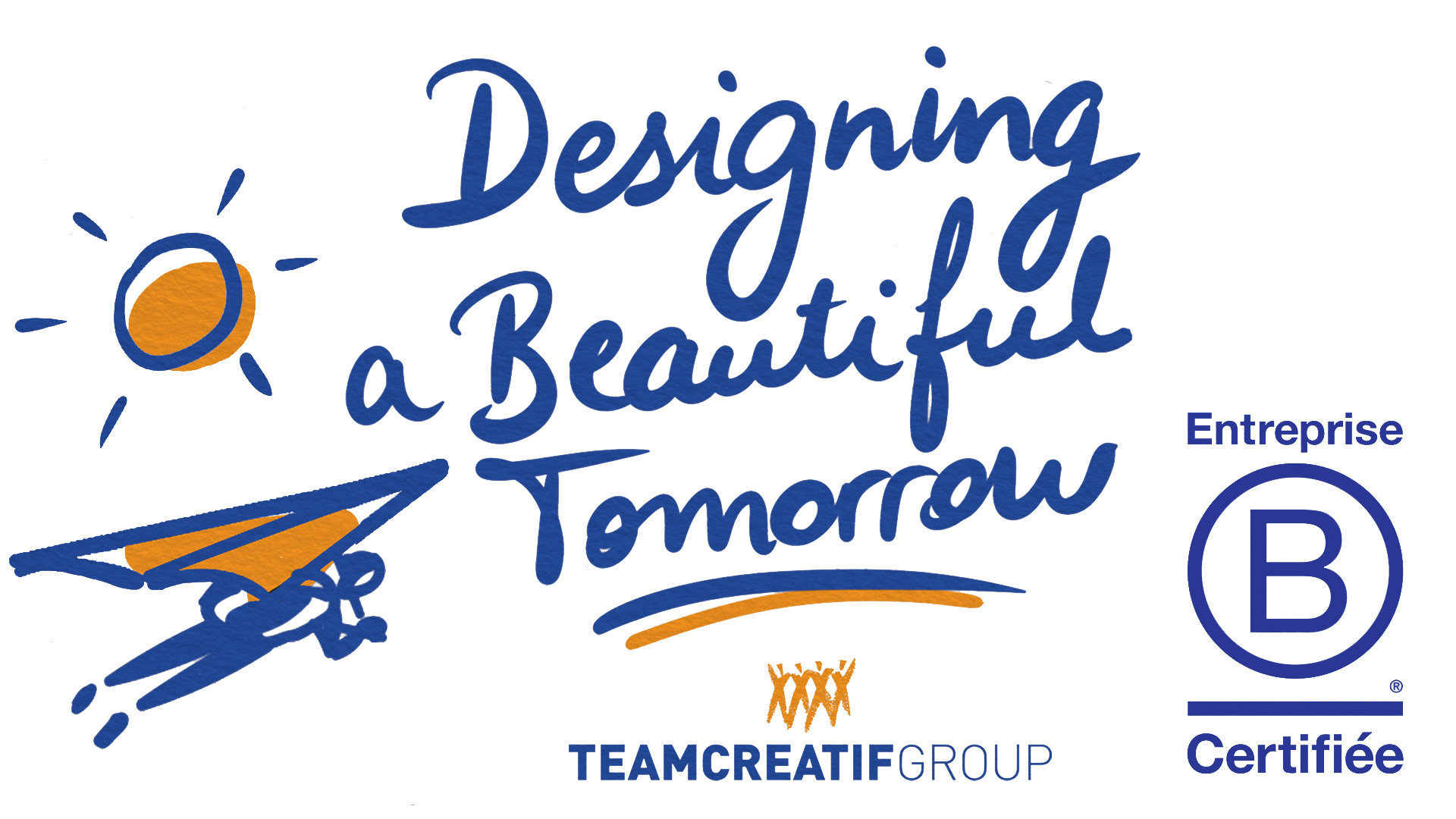 Team Creatif Group as well as the 4 French agencies are proud to be part of the 146 B-Corp companies in France.
This certification underlines the commitment of these 4 agencies to support strong and sustainable brands with Design Branding, taking into account the impact of their creations on people's daily lives and the environment. By combining creativity, strategic advice, and technical skills in eco-design – the 4 activities of the Team Créatif Group in France have been rewarded by this demanding label: Branding & Packaging Identity (Team Créatif), Digital Brand Content (Shortlinks), Retail & Architecture (Market Value) and Production (Diadem).
Around a unifying raison d'être, "Designing a beautiful tomorrow", the 4 agencies are committed to creating innovative and identity-based concepts for their clients, which encourage and facilitate responsible consumption.
The B-Corp (Benefit Corporation) label was created in the United States in 2006 to certify private companies that integrate social, societal, and environmental objectives into their mission, their economic model, and their services. The objective is not to be the best company in the world but the best company for the world. The certification is valid for three years and encourages the constant improvement of our model in terms of five major factors: governance, employee, community, environment, and customers. This internationally recognized label is now considered the most comprehensive in terms of social, environmental, and societal impact!
Sylvia Vitale Rotta, Founder, and CEO of Team Creatif Group :
"Because "design is for people" we have always been committed to advising our clients on eco-design, better eating and animal welfare. Corporate Social Responsibility is a new way of understanding our business, it is a great opportunity for social innovation and economic development. Within the 4 French agencies now certified B-corp, our strategic and creative teams are at the service of brands that we want to be strong and sustainable. This is why we refuse to reduce eco-design to saving plastic or using recycled materials, we combine positive creativity methods and engineering skills. We deliver innovative, high-performance projects to our clients – from packaging to narrative content, to the retail experience. We believe that design has a role to play in encouraging the ecological transition positively, and we are happy to pass on this passion to our clients. For the future, the planet and life."