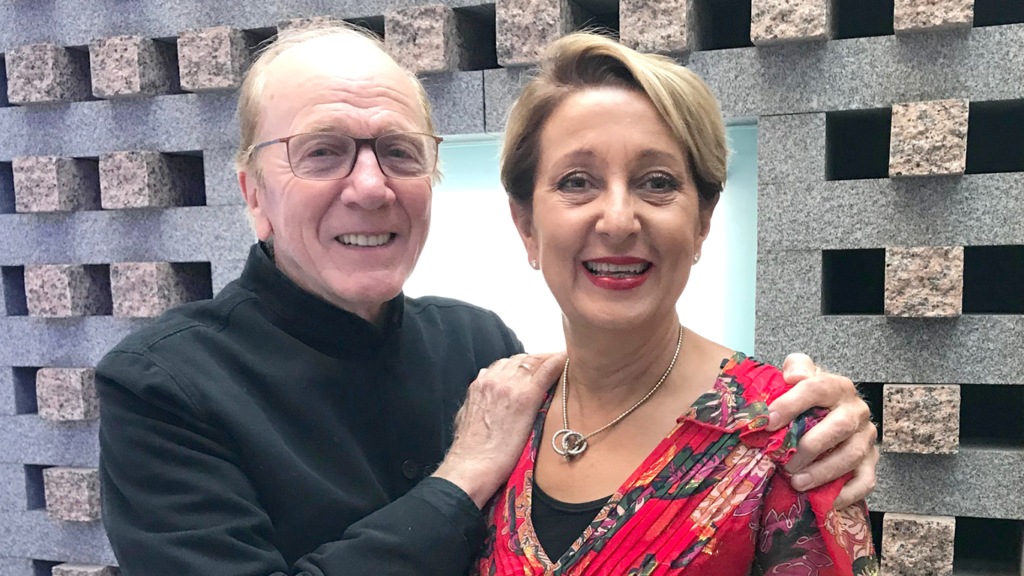 I'm looking to the future!!
Said Gérard as we were exchanging about his book. This title was his mantra.
Gérard Caron was our neighbor – he was based in the Batignolles. He became our friend over the years and we forged a great friendship based on respect, admiration, entrepreneurship, and by sharing common values as well as the defense of design in France and abroad.
We shared the common and universal language of design. We shared dinners, values, EPDA events where we reinvented the world. We were tireless ambassadors for our profession. We talked and shared our experiences to no end during our travels.
He loved talking to our designers and he was among us when we celebrated our 3O years as if he was one of our own. It was obvious for us that he had to be there at that moment with us. He arrived on his bicycle with his cap with his natural elegance and he enjoyed each moment.
He offered us an amazing gift when he offered Phillippe (Market Value) to replace him in the tandem he had with Alain Boutigny who was his long-term partner on the stage of the Theater of the Champs Elysées when presenting the Enseigne d'Or (Gold Brand). He had chosen Alain specifically for his youth, his modernity, his vision of retail and design. And because he loved having fun and was tongue-and-cheek they left the stage by dancing a very intense carioca.
We were proud to be able to offer him a special gift by organizing in our offices the release party of his last book Homo Designus co-written with a Digital Designer. He had told us during an interview when answering the question: "What would you like to pass on to young designers?" and he answered via his universal vision of Design: "This generation is very different than mine… nevertheless I would like to remind them that two words will always hold true: curiosity and culture. The rest is technique and marketing…"
Team Creatif is wholeheartedly united with his family and his friends in our sorrow and we know that we have lost a great friend.
Today in Japan, his second country of adoption, in Tunisia, across Europe, at the ADC, the EPDA and at the RED DOT AWARDS – the whole international design community mourns the loss of a great man : an eternal ambassador of design.
Sylvia Vitale Rotta, Founder & CEO of TEAM CREATIF GROUP.