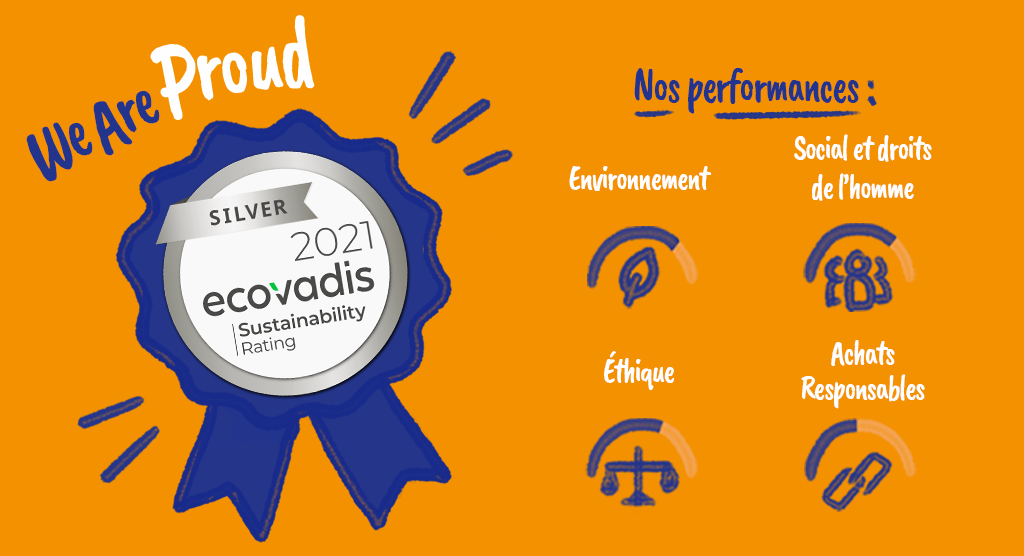 Team Creatif wins the Silver Medal by Ecovadis for our CSR performance.
The agency pursues its commitments, after the BCorp, it is the turn of Ecovadis to award us the silver medal with a score of 64 points on 100.
Since its foundation in 2007, Ecovadis has become the biggest and most reliable sustainability and CSR rating organization. It has created a global network of 75,000 rated companies. This platform allows many of our client members to know immediately the rating of the agencies and will influence the choice of their future partners.
The EcoVadis CSR evaluation method is the mainstay of the production of ratings and evaluation sheets. It allows to evaluate :
The quality of the integration of CSR in the management system of a company through its policies
The actions implemented
And the results.
The methodology is based on international sustainability standards, including the Global Reporting Initiative, the United Nations Global Compact and the ISO 26000 standard, covering 200 purchasing categories and over 160 countries.
The CSR dashboard illustrates the performance on 21 indicators in four themes where we have obtained:
Environmental
Social and human rights
Ethics
Responsible purchasing