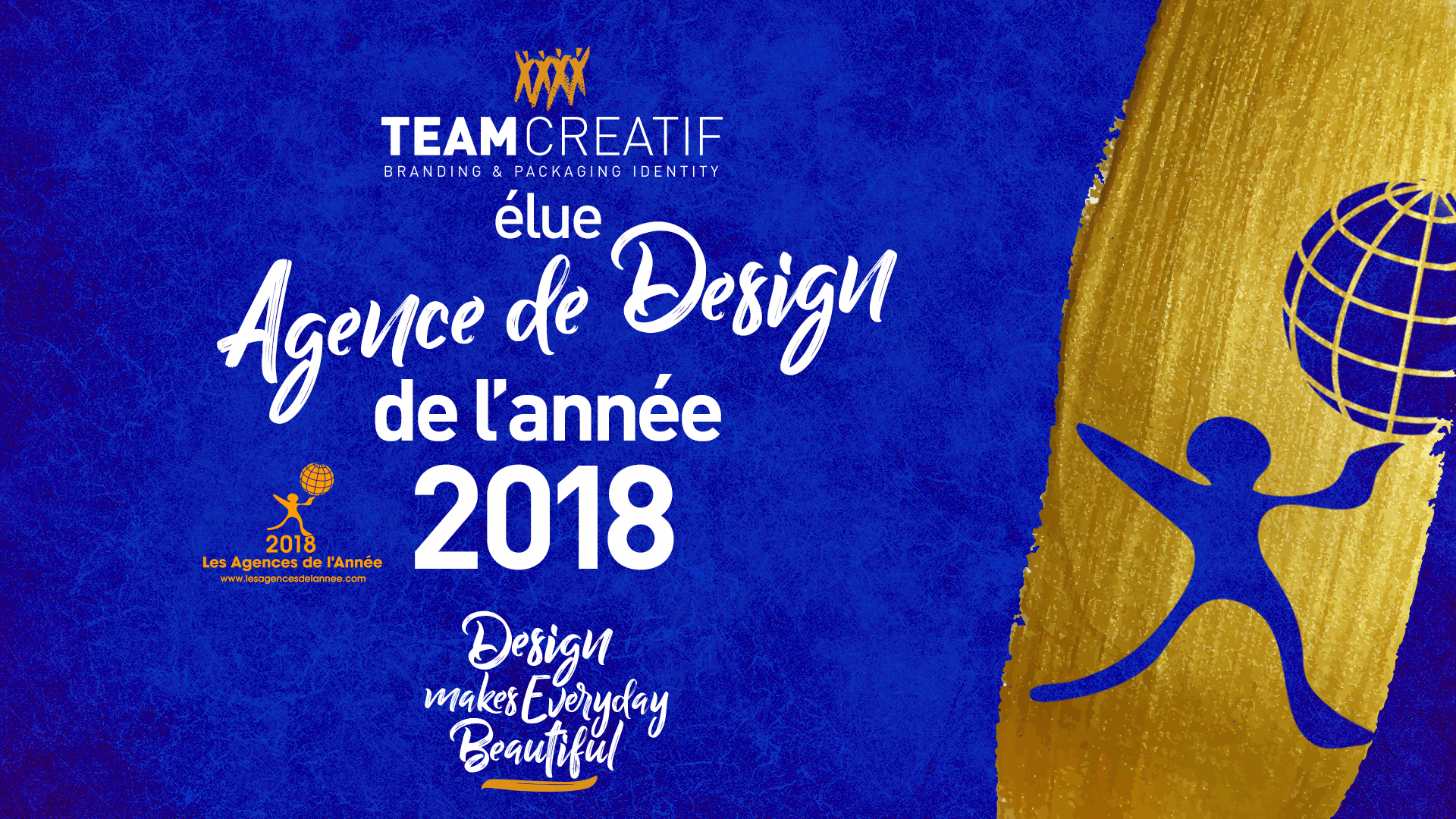 The Design Agency has been nominated by the 39th Selection Committee of the "Grand Prix of the Agencies of the Year":
Team Créatif is awarded "Design agency of the year 2018"
This price, already received in 2002, 2010, 2014 (and 2016 for Market Value / TCGroup) highlights the competitive market performance in 2017 of Team Creatif measured following a survey conducted by a Selection Committee bringing together independent experts from the communication market according to criteria of acquisition of new budgets, customer loyalty, award-winning creativity and evolution of turnover and gross margin.
Founded in 1986, by Sylvia VITALE ROTTA and Nick CRAIG, the independent design agency distinguishes its difference by its international approach with 60% of its turnover achieved abroad, by the loyalty of its customers for more than 32 years and its ability to build a global offer around Design.
Sylvia Vitale Rotta, Ceo & Founder Team Creatif Group: "It is a great joy and pride that I share with my 300 employees in France (Paris, Lyon, Limoges), Sao Paulo, Jakarta and North Carolina, 300 talents united by the Passion of Design. This title values Design as a growth driver for companies and brands! "
Benoit de Lavarene, General Manager of Team Creatif : : "This reward is first and foremost for our customers in France and abroad with whom we work every day, and it emphasizes their trust and loyalty in our expertise and methods to grow their brands. This ranking reinforces our position in the market and gives us confidence for the future. "
#Design makes everyday Beautiful
More information :
http://www.lesagencesdelannee.com/
---
Patrice Saugeron (Managing Director of Team Créatif Group), Olivier Dognon (Chief Creative Director of Team Créatif), Benoit de Lavarene (Directeur Général of Team Creatif ), Sylvia Vitale Rotta (Ceo & Founder Team Creatif Group), Marie-Pierre Gamby (Commercial Director of Team Créatif), Isabelle Colders (Communication Director of Team Créatif Group) & Yvon Peltier (Strategic Planning Director of Team créatif) at the award ceremony for the "Design Agency of the Year 2018".