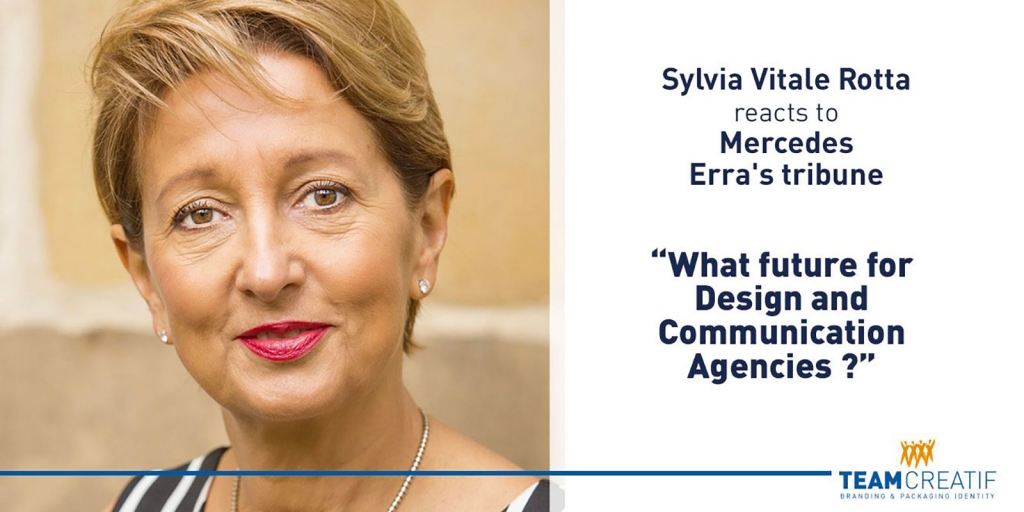 Thank you, Mercedes,
Thank you for having the courage to say out loud what many of us are thinking to our-selves. YES, creativity is in danger. The timings are too short, the fees are too low, the meetings are too conflict ridden… CREATIVITY is a BUSINESS TOOL, but we need to give it space and time to thrive and mature.
Dear Clients,
Design is your first Media: Branding, Packaging, Brand Content, Architecture & Retail, Activation. Give your agencies that are also partners the best conditions to fulfill their roles, to make your brands great, to make them more eco-friendly, to create a powerful and durable graphic universe, to build a strong Consumer Journey… to make the brands unique to maximize efficiency.
Of course, we have been working every day for 33 years with fantastic clients, and some new ones with whom we are forging excellent relationships based on trust and transparency.
But what can we say about the others – that are increasing both competitions while at the same time negotiating budgets extremely tightly – doing tremendous harm to the Creative World?
How can we remain insensitive to a brand making us work for so little? How do we do to believe in this profession if the relationship is so fragile? What should we say about the brands we have helped year after year in building them, that then turn their backs on us overnight without a clear explanation? The risk is to weaken the distinctive memory assets and their impact on shelves so much so that they end up being mistaken for private labels.
Surprisingly enough, these same private labels are turning out to be more faithful and more fair especially in the UK where they have become so beloved by consumers. Have they understood faster than any other that the strength of a brand is built over time and that its distinctive assets become stronger over time, through strategic thinking that has enriched itself through the work of strategic planners and creative minds.
As designers, we love our job so much that the passion and enthusiasm for each client remains intact. Nevertheless, Mercedes Erra , Executive Chairman Havas Worldwide, editorial makes us feel good and must push us to build a joint-reflection. Let's address the AACC, the ADC, the UDA and the Brandowners. Let's get together at a Design Assembly where agencies and Brands can discuss, understand and imagine a new future.
#Design Makes Everyday Beautiful !
Sylvia Vitale Rotta
Founder and CEO of Team Creatif Group