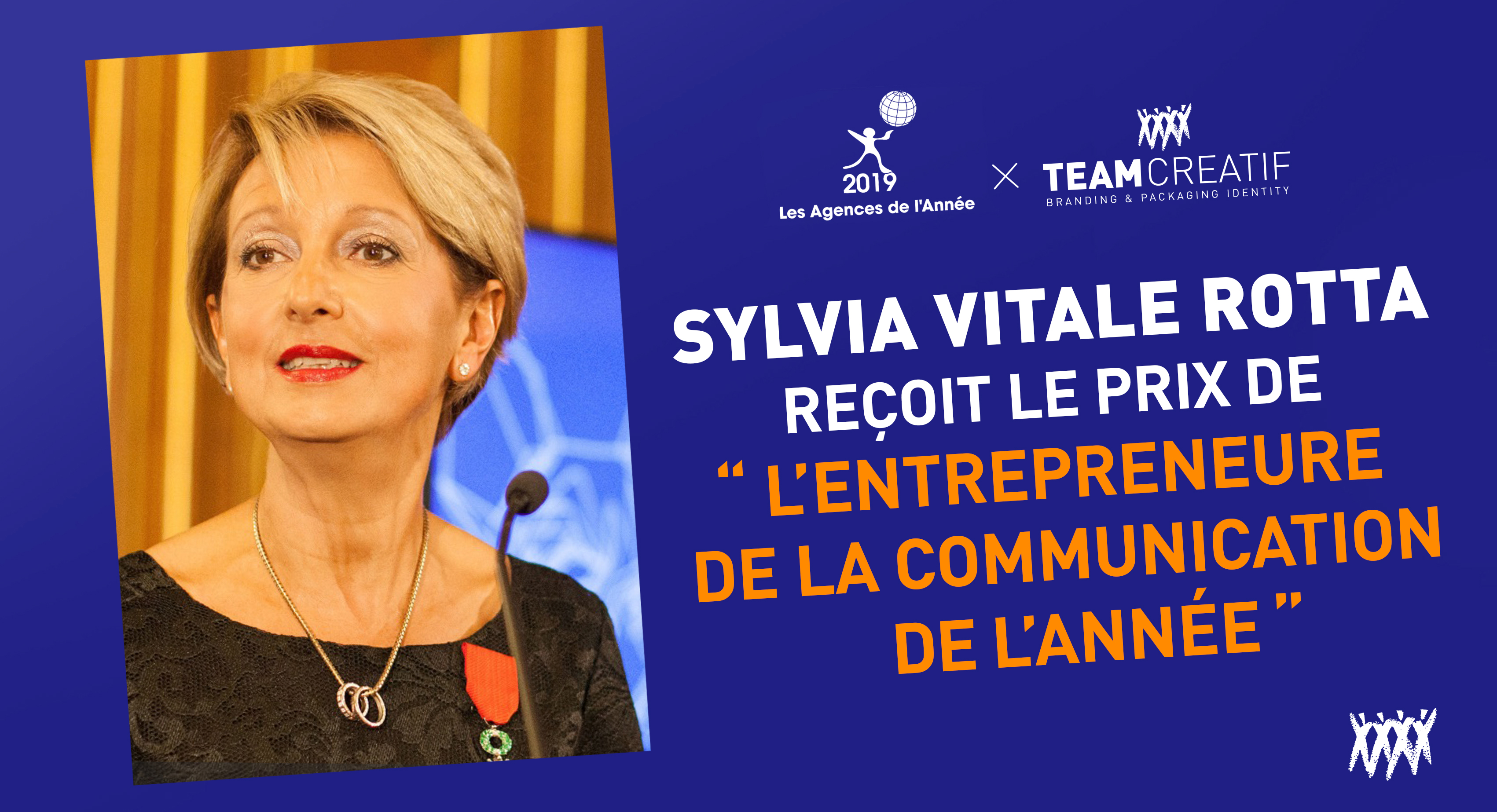 40th agency of the year ceremony
In the context of the 40th Grand Prix ceremony for the Agency of the Year under the presidency of Henri-Christian Schroeder, Sylvia Vitale Rotta – founder and CEO of Team Creatif Group won the "businessperson of the year in communication". This award celebrates the most competitive agency as measured through client loyalty and its capacity to launch successful business ventures & its capacity to innovate…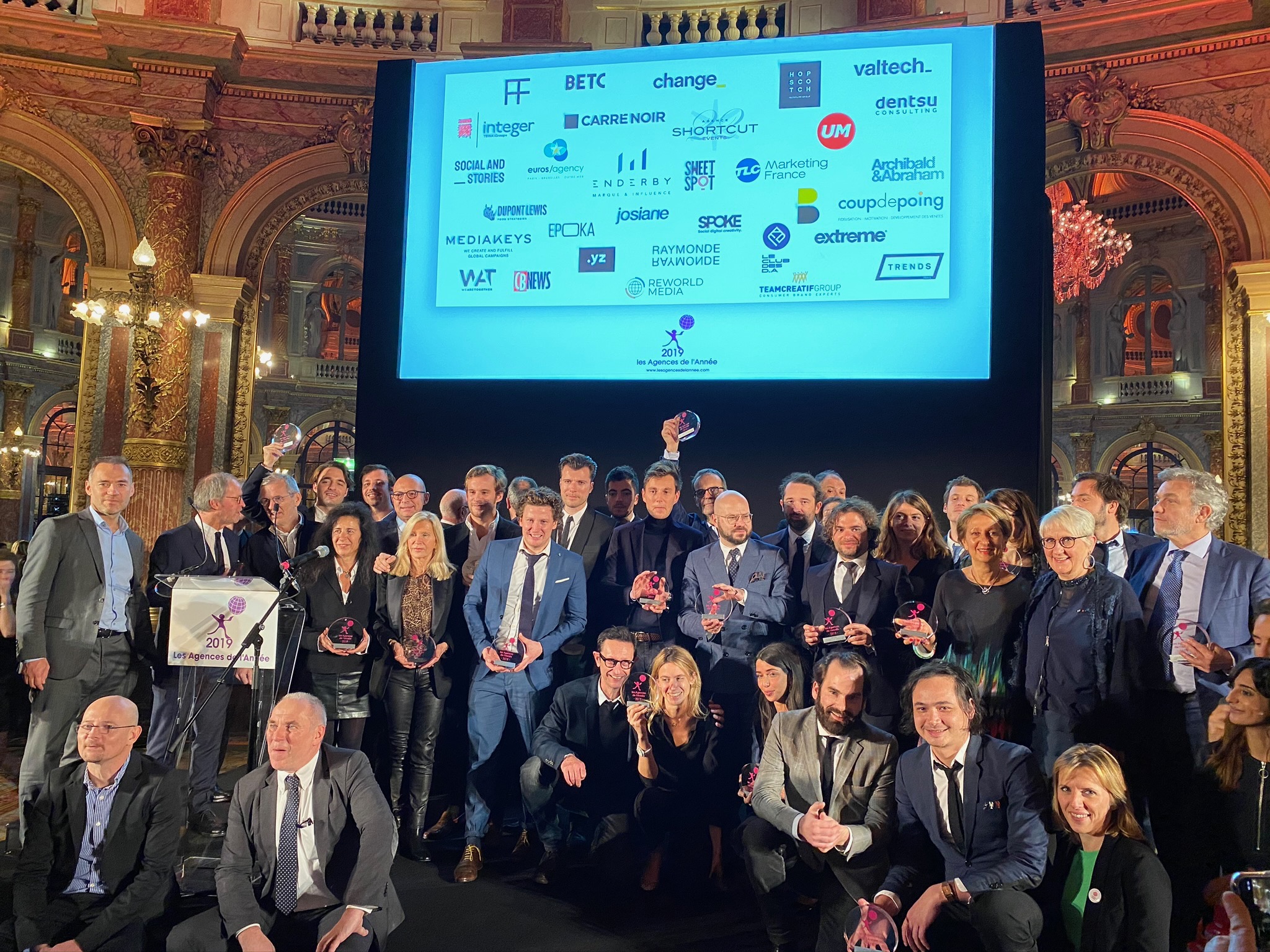 Celebrating 33 years of passion for Design
Sylvia Vitale Rotta expressed herself upon receiving the prize "I am very honored and proud of this award that puts design in the spotlight. We founded the agency Team Creatif in 1986 – 33 years ago – and it has become an independent group born from design with more than 300 collaborators in France and abroad… and a business is above all else a shared adventure.
Today is a very important date for us because 23 years ago precisely we moved into the building we are still in today: 89 Miromesnil Street that has become the Team village over the years when our other branches moved in next to us: Market Value (retail design) and Shortlinks (Brand narrative design) …
This prize is truly a recognition of design as a lever for growth and our entrepreneurial spirit that was guided all along by our intuition. This intuition allows us to seize opportunities by coming up with innovative models. For example, it allowed us to be one of the first to open an agency in Sao Palo 15 years ago and today it is one of the largest in Brazil. We have also opened an office in Charlotte, NC and another in Jakarta and Singapore for the Asia Pacific region.
Finally, this prize gives us a lot of courage to face the new social and environmental challenges of tomorrow. As a design agency, we have an important role in helping accelerate our society's transformation to a more eco-conscious world with less plastic and more sustainable packagings. We believe that Design needs to be sustainable and that accompanying the CSR engagements of our clients is a necessity for the planet and for people but it can also be a great driver for new growth. » 
A reward that is part of a continuous process
As a reminder, Sylvia Vitale Rotta was the first woman in design to receive France's most prestigious honors awarded by the Ministry of Foreign Affairs: the Légion d'Honneur. She was awarded this distinction for her commitment in design. She is part of the board of directors of the EPDA, of the French ADC and has been recently nominated as ambassador for the Red Dot Awards. She has also been the first woman president of the Cannes Lions design prize in 2009.
 You can find Sylvia Vitale Rotta's speech at the 2019 Red Dot here.