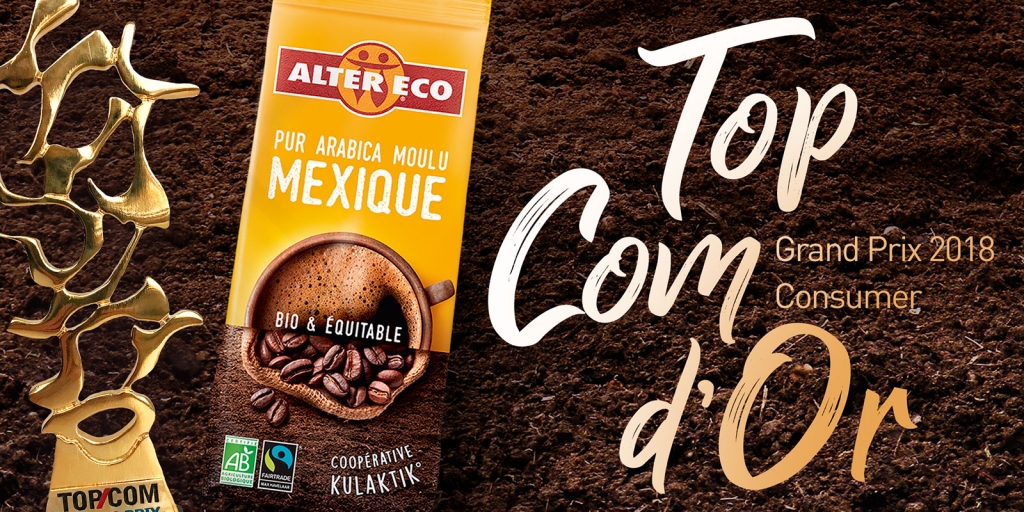 For the past 20 years, Alter Eco, a pioneer in fair trade for supermarkets, whose strategy is anchored in sustainable development strategy, is now making its way into 19 countries around the world. Alter Eco develops a network of 3 700 families of small producers in organic farming, working in 26 cooperatives. Naturally, this commitment is based on the three main pillars of sustainable development: social, environmental and economic, to which Alter Eco has added the notion of transparency, a fundamental value in their approach.
The strategic approach of the agency was to give meaning to the offer and strengthen the human and societal dimension intrinsic to the brand, while embodying the dynamics of the organic. The Alter Eco offer has the singularity to be organic and Fair Trade, the new Packaging identity encapsulates the fundamentals of the Brand while disrupting the category with the emphasis on Taste / Naturalness and health, in a resolutely optimistic tone.
With a daring creative bias, Alter Eco is the first mass market brand to transparently represent the origin of good products: Mother Earth
Finally, the concept adopted here has re-established the link between products and ingredients and producers.
After rolling-out this identity in the press and having redesigned the website, the deployment on other social networks has been started and it is with great pride that the identity has developed on all communication media on and off line.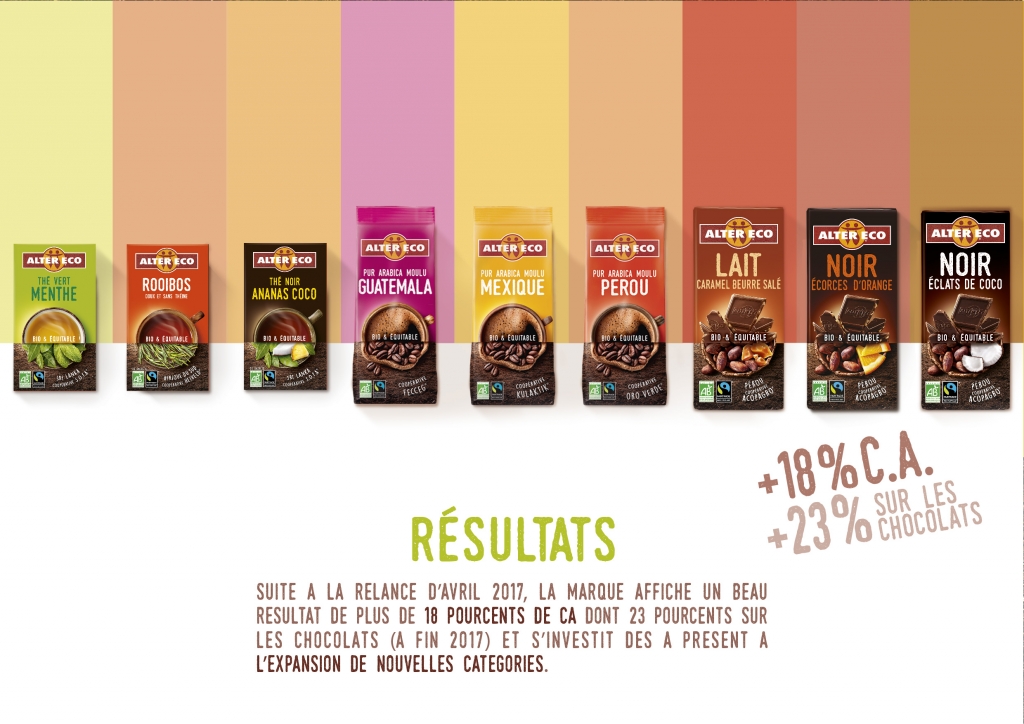 Following the redesign of April 2017, the brand posted a great progress of + 18% of turnover (at the end of 2017) * and therefore invested in the expansion of new categories such as:
health herbal teas
palm oil free spreads
blend coffees (and their extensions)
Thanks to the work done in close collaboration between Team Creatif and Alter Eco, in 2018 the brand wins a gold TOP COM for the redesign of the global identity of the brand.
Thanks to its commitment to sustainable development, Alter Eco is also awarded a bronze TOP COM in the "sustainable development" category.
*Alter Eco sources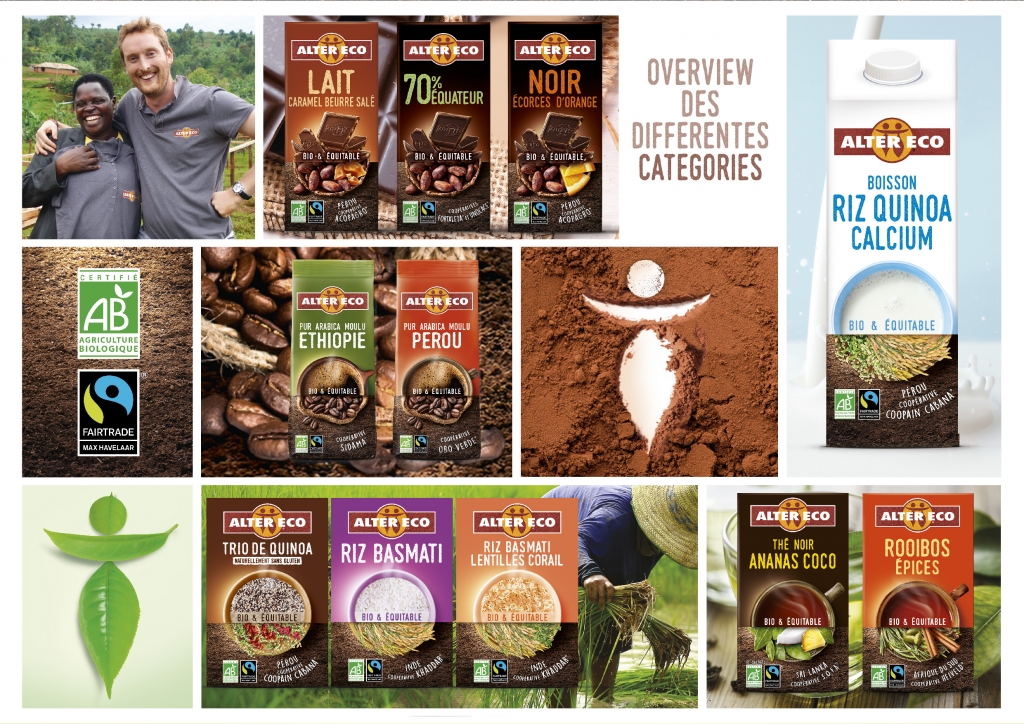 For more informations :
https://www.altereco.com/
http://www.topcom.fr/topcom-grands-prix-consumer-2017/