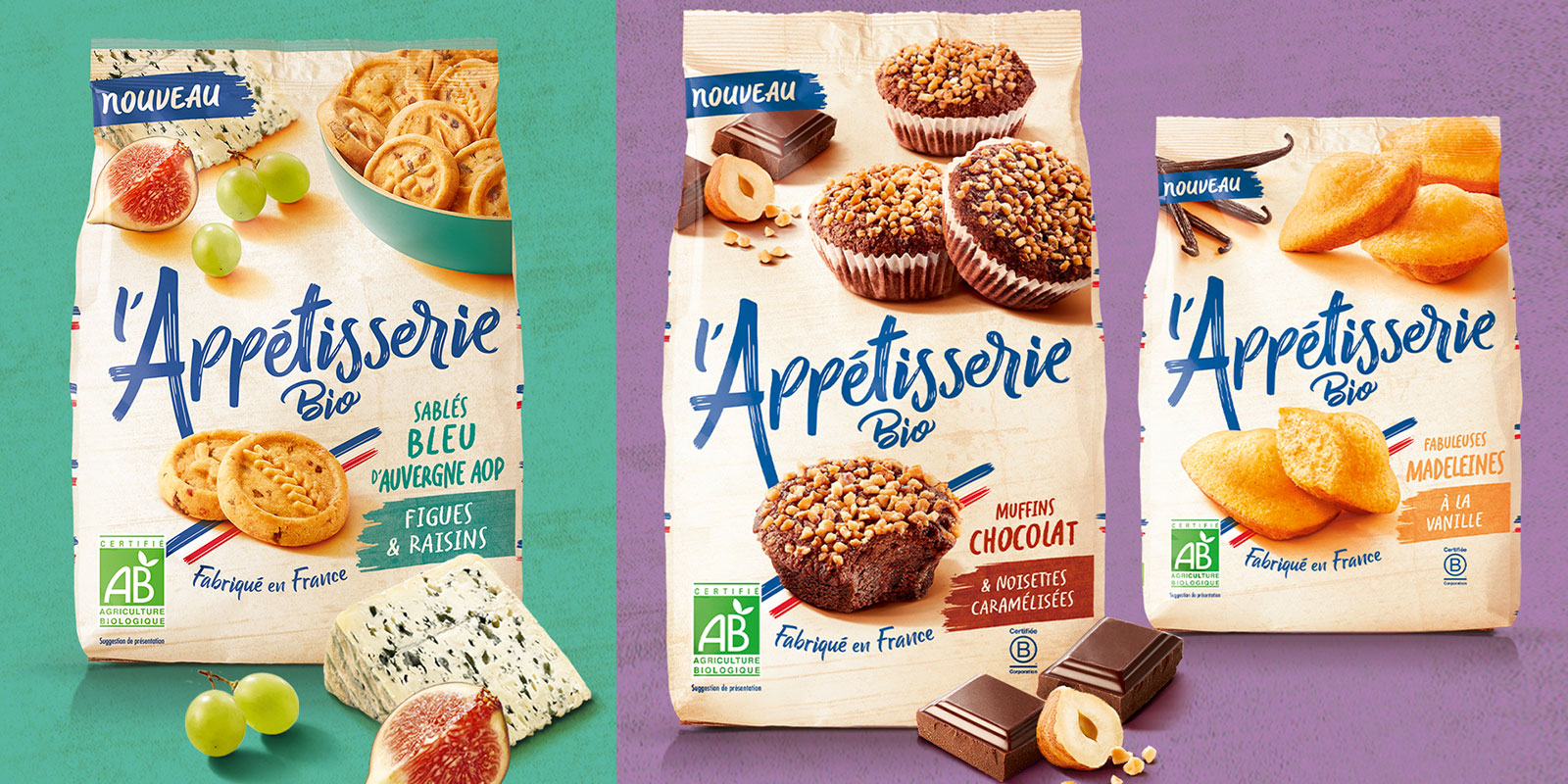 The smell of cookies that bake in the oven, the taste of home-made, a touch of elegance and the French touch… In 2019, the company Bjorg, Bonneterre and Company launches with the Team Creatif's agency in Lyon the new gourmet brand of the BIO department: L'Appétisserie.
L'Appétisserie offers a varied range of sweet & savory biscuits with irresistible recipes, all created with a touch of originality! Imagine this : the light crunch of a mimolette shortbread, enhanced with a touch of cumin, or the generous shortbread with caramel heart & Guérande salt …
Generous products 100% organic, a short list of ingredients, local supplies most often & carefully selected, all 100% made in France. Made the artisanal way and in small batches, from a B-Corp certified company : Beneficial for the world and for everyone!
Team Créatif Lyon accompanied the team from the very beginning: gourmet exploration and co-creation with consumers, definition of positioning, creation of the brand and its identity, creation of brand signs and deployment of the range. A generous, gourmet and elegant identity for a range that is just that.
Our branding is strong and unique, with at its heart the link between the brand and its product made in France. The off-white background, the delicate tones of the varieties evoke the naturalness of the BIO, while reinforcing the appetite. The magnified ingredients present in the background remind of their quality and the care of the selection.
Generous, impulsive and thought for all, L'Appétisserie is the new meeting place for gourmands in the organic department of supermarkets!