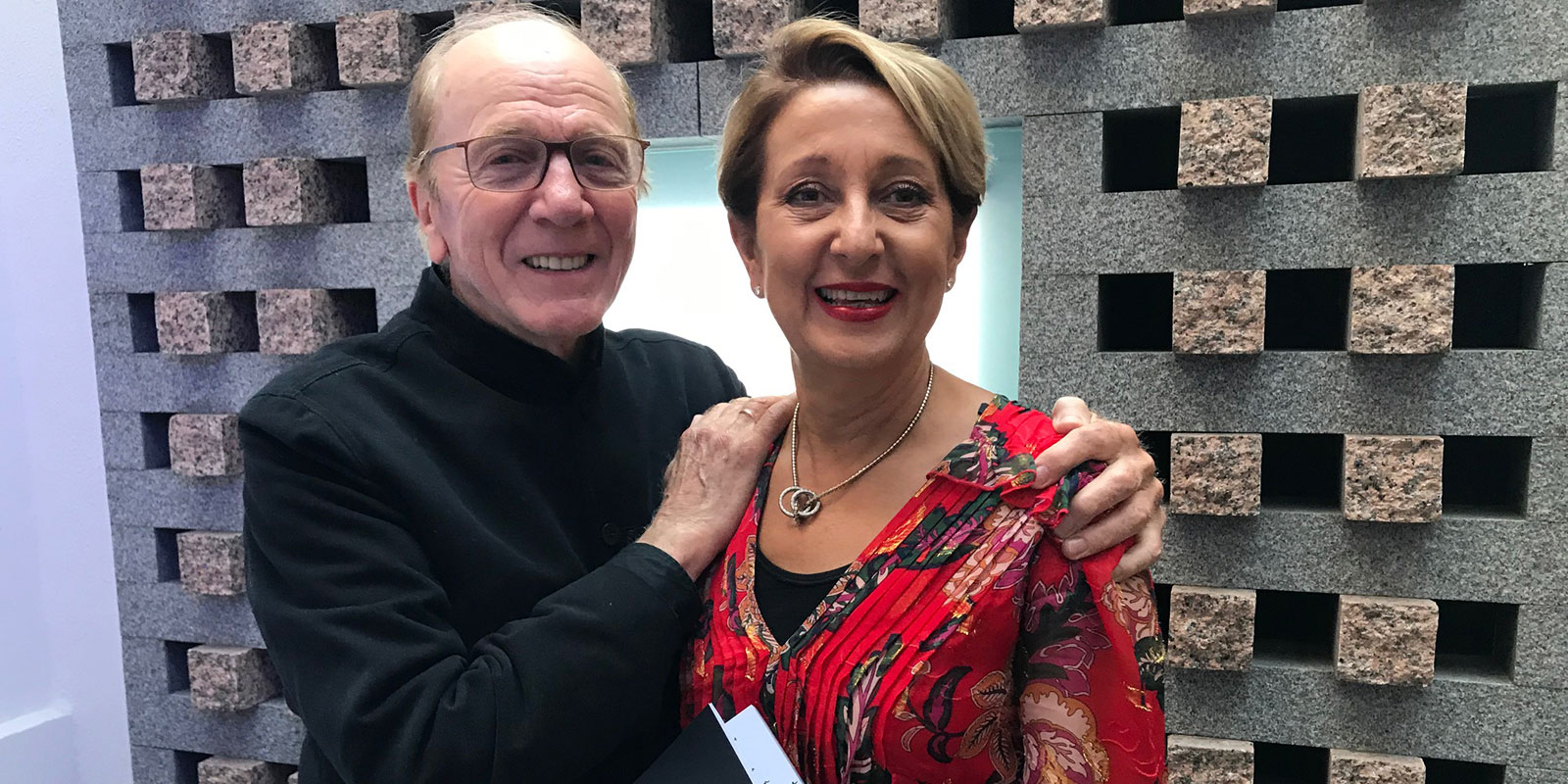 Team Creatif had the honor to receive Gerard Caron for a dedication in preview of his book Homo Designus which will be released on May 30th.
With Sylvia Vitale Rotta, they share the same passion and vision of Design and are great ambassadors and defenders of French Design abroad.
Homo Designus: the man and the design of Lascaux at Google…
From flint to smartphone, design has always shaped our world.
With the digital revolution, he is now shaping our lives!
Homo Designus provides answers and raises questions that are urgently needed in the context of the digital revolution that is shaping our daily lives with its logos, its graphic and stylistic codes taken from all over the globe. This book lays the foundation for a reflection that helps to understand the design and its interaction with men of today … and yesterday!
In order to better understand the design and its influences and to reflect on the subject, two generations of designers, Gérard Caron and Sébastien Canu, confronted their points of view and their experiences.
Structured in the form of 13 thoughts divided into chapters, Homo Designus offers a new formula, uninhibited and precise answers page after page, or by zapping, according to the desire.
An accessible book, even for non-professionals, reflective of agile writing, fed by the best digital practices of content management (your editorial style, short format, estimated reading time, etc.). He approaches the subject from unexpected angles such as the memory of design, its sacred dimension or … its modesty in the face of beauty.
Homo Designus explores design as never before.
To enable us to better understand our world.
Quite simply !
About the authors:
Gérard Caron – Designer: Co-founder of Carré Noir, the first design-marketing agency in Europe, author of books and conferences, he contributed to the development of French design in the world and in Japan in particular. He has participated in the creation of thousands of visual identities, points of sale, packagings.
Sébastien Canu – Designer: Co-manager of the Periscope agency, pioneer of the web since 1999. Recognized expert in digital design, he accompanies the digital transformation of brands in a world where real and virtual are combined. His clients include Michelin, Natixis, Accorhotels…