Michel HENNIN – Customer Experience Director – TEAM CREATIF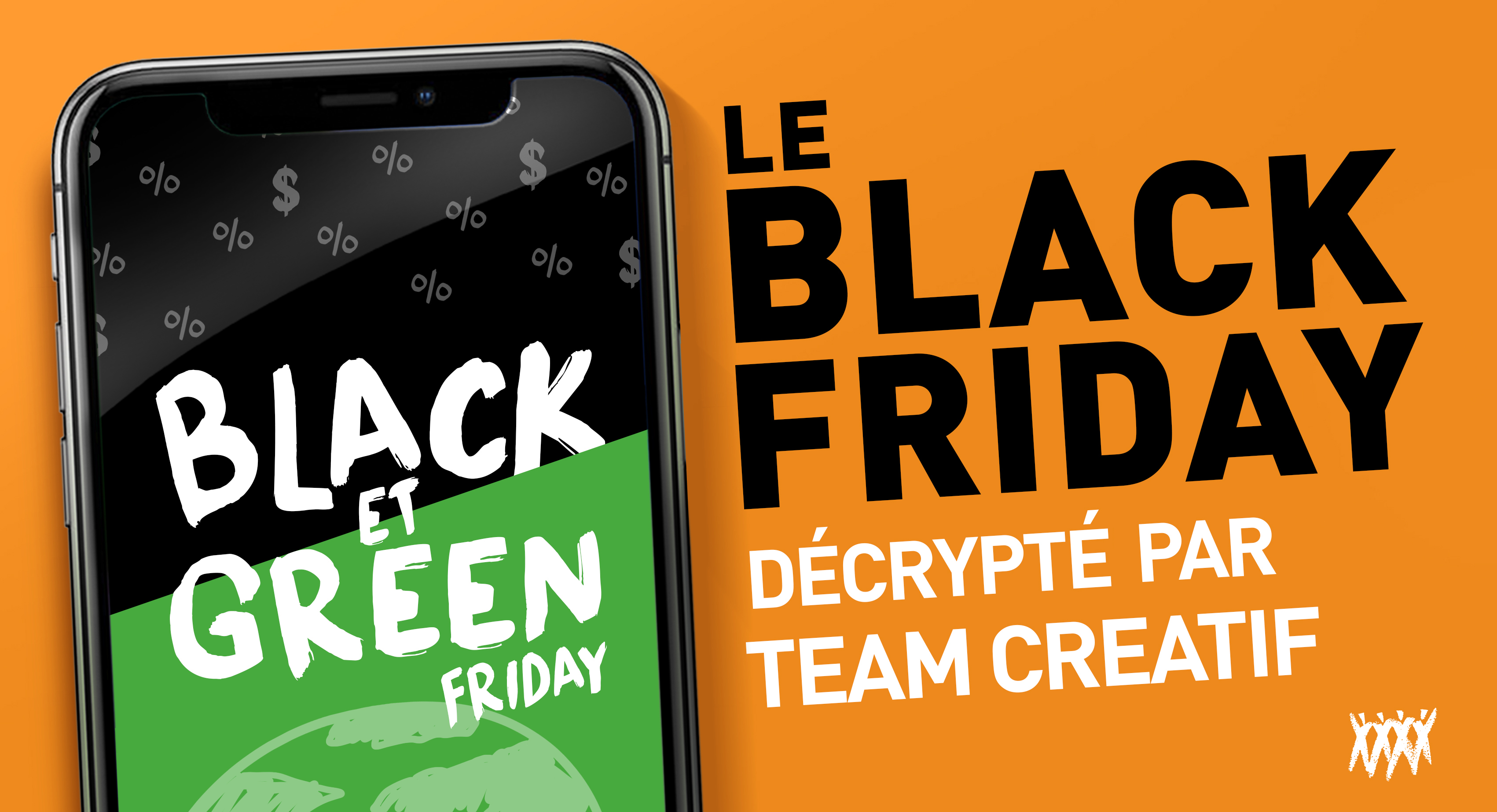 A day unlike any other
For starters, Black Friday is no longer a simple day of sales but extends over at least a week now. Historically, it was a day dedicated to sales in stores, becoming an online version the next Monday (Cyber Monday).
Very American in its origins, Black Friday launches the end of the year shopping frenzy the day after Thanksgiving. Just as a black day in France is synonymous with bad business, American retailers see their sales go from red to black on that day and it's quite a positive thing.
With the emergence of e-commerce, Black Friday has quickly been adopted by internet users that have spent more than $9 millions online in 2019. This is a resounding success even if the world record is still detained by China and its Single Day.
The Single Day (September 11th) is the Chinese equivalent of Cyber Monday (or Black Friday for those that have been reading closely) and that has made Alibaba rich. In 2019 the first minute alone generated $1 billion in sales and the day as a whole culminated at $38.3 billions for the one 11/11 single day. As a point of comparison, it's the equivalent of half the sales of Amazon for the last trimester!
France – always looking for an occasion to stand out – has tried to launch two years ago its French Days but the scope and the success of this operation was very limited because the offer was not extensive enough, even though Amazon tried to implement it timidly in 2018.
A context full of turmoil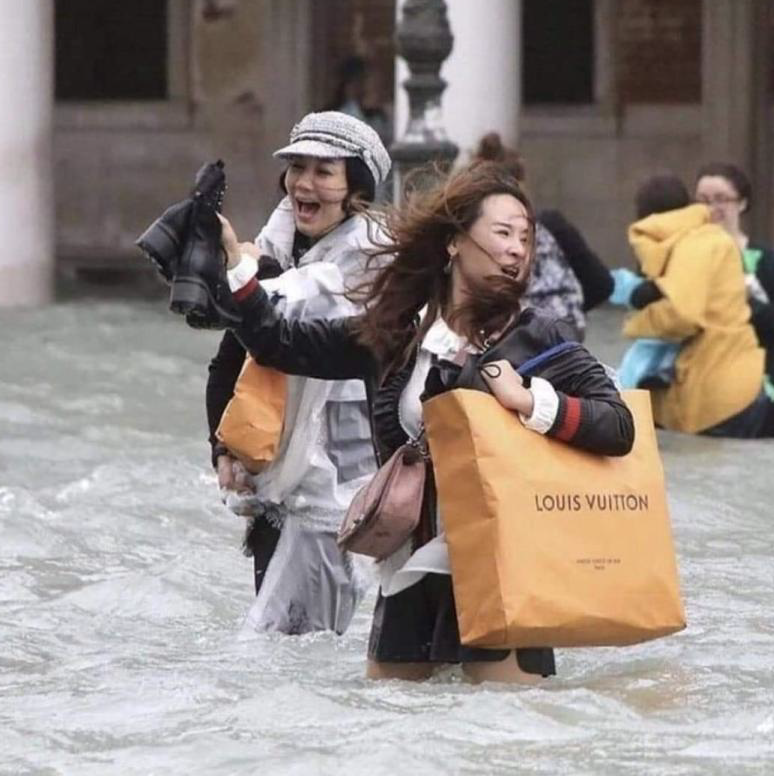 Brexit in Europe, the yellow jackets in France, the economic collapse of Latin America and the major political crisis in Hong Kong; all of these highlight the limits of hyper capitalism and the societal questions that arise from this turmoil.
If we add to this the raising environmental awareness lead by Greta Thunberg and the young generation who wants to fight against hyper consumption and excessive commercial practices, we have an explosive cocktail that can severely disrupt this smorgasbord of global trade.
Green Friday has been launched in this Anti-Black Friday context. This project has been promoted by NGOs and businesses committed to change since 2017. The 2019 edition should break new records of participation in order to promote the message: "The consumer has power in each act of purchase" .
Launched in 2017 by ENVIE, Green Friday's objective is to question Black Friday. Green Friday presents itself as an alternative to compulsive buying and to unnecessary purchases triggered by promotions. It tries to avoid blaming consumers and instead empowering them and calling on their freedom of choice as consum-actors.
We could also talk about Fair Friday or Giving Tuesday. But regardless of this context, e-commerce is still a motor for growth and continues to progress year-in year-out. With results that should reach $100 billion in 2019 and where 60% of French people bought on-line (FEVAD 2019), the leaders Amazon & Cdiscount are still ahead of the curve especially considering that food e-retail remains behind and has some clear margin for growth (even though DRIVE has succeeded in France).
A universal Black Friday
Without taking a whole lot of risk, I can predict that next year's Black Friday will be a great success and will top some new records.
It will also be a great success in stores where consumers will take advantage of the weekend to start their Christmas shopping and will find great deals (or at least think they found). It will also be a great online success where the leaders of e-commerce will out-do each other with great ideas and promotions to increase the infamous conversion rate and there will be two clear winners: Amazon & CDiscount.
Mobile will continue its progression even if the sales will be below its potential due to the UX being insufficient and the disregard for this channel in e-commerce visuals.
The Chinese websites ALIBABA & WISH (to speak only of these two) will continue to rise and will most certainly be on the podium for 2020.
But how can we predict such a success in a context caught up in so much turmoil? Because consumers are paradoxical. Let's not forget that behind every consumer there is a citizen that can influence his or her decision but also that there is an irrational element that disrupts conscious decisions.
The committed consumer and the citizen-consumer are still largely the minority in the greater community of consumers. It's a handful of vegans in a sea of omnivores J.
The regular consumer is aware of his naivety and understands the challenges of tomorrow but doesn't want to change his own consumption.
The challenges for Brands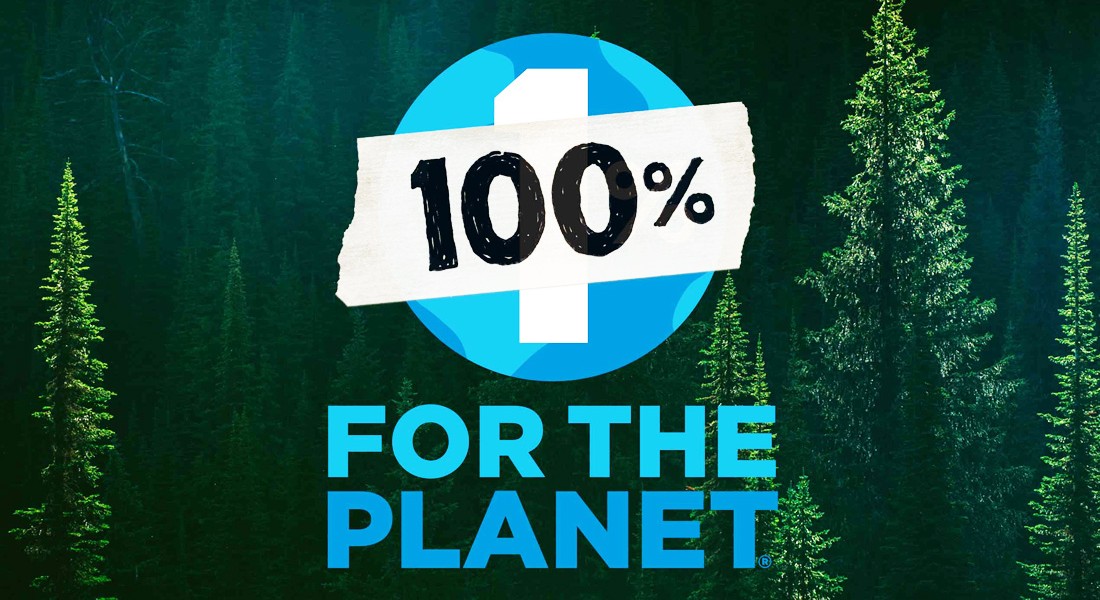 In such a context, how do you accommodate a Brand with commercial objectives of growth with society's expectation and with the digital maelstrom of Black Friday without going against your values?
Are CSR engagements and well-being in contradiction with Black Friday?
Is the consumer experience tuned in to the heightened expectations of this crazy consumerist day?
The strong engagements of Brands are seen favorably by consumers only if they are engrained into the Brand DNA and are part of its intangible values.
For certain committed brands like Patagonia (an ideal marketing case), Black Friday is the opportunity for them to relay their message and support the environment by giving back the totality of their sales revenues of the day to environmental organizations.
Bergamotte (French flowerist) also chose to give back the totality of their benefits of the day to Un Toit pour les Abeilles (A Roof for Bees) that builds bee hives.
It's a Fair Friday where Brands & Consumers are both winning as opposed to a boycott that would only satisfy the active minority of consum-actors but would be difficult for great majority of regular consumers.
Other Brands can also take advantage of the Black Friday coverage to showcase the local aspect of the offer and their actions on the local economic landscape and in turn offer a way of consuming locally. The Brand engagements during Black Friday is also about engaging the consumers in causes such as Nature & Découverte that advocates for biodiversity turning Black Friday into a Fair Friday.
For the Brands that cannot show this level of coherence, it's the right moment to ask themselves if the experience that they want to provide to the consumer is perfect if only ideal. Is the nomad experience smooth and immersive? Is it coherent with the offline experience and made easier? Did they think of the holistic vision of their Brand on and off-line?
Black Friday manages this paradox of hunting the best deal and low prices and crystalizes the attention for Brands that are being sought after by consumers.
Don't be fooled, it's not the rebate that are given to consumers that makes the difference but the attention to answering their expectations adequately and efficiently.
Be fair, be sincere and be attentive!
#blackfriday #cybermonday #greenfriday #singleday #gafa #amazon #fairfriday #givingtuesday #consuming #promotion #csr #e-commerce #m-commerce #seamless #engagement