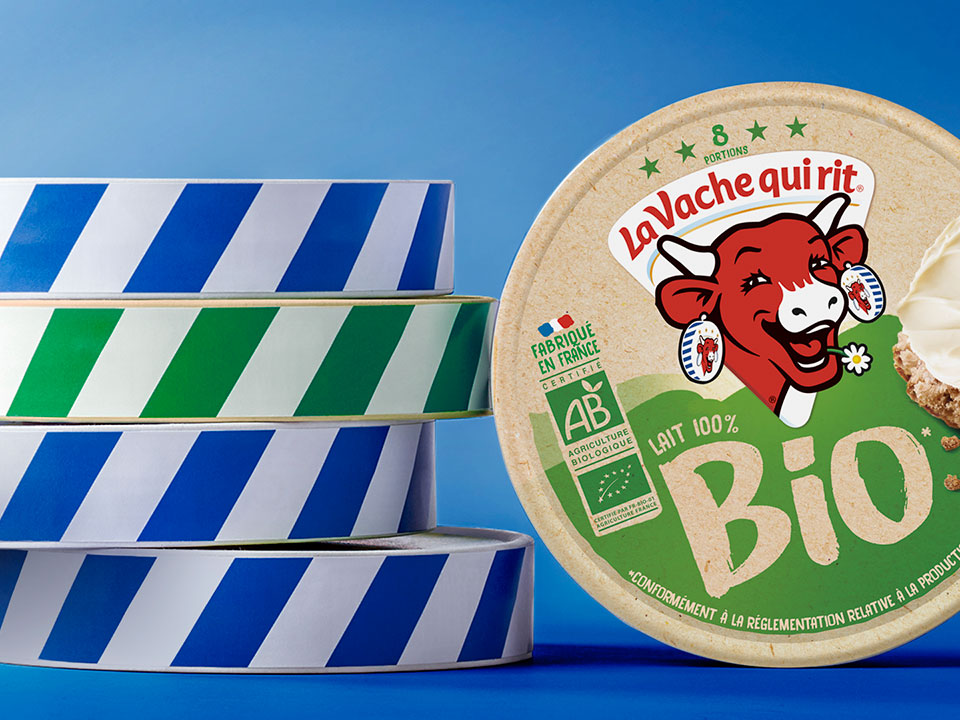 A universal brand
An icon for both children and parents, The Laughing Cow® has been making little kids and big ones happy for over 90 years.
Since its creation in 1921, the brand The Laughing Cow® has everything to please: a unique recipe, quality ingredients, a taste everyone loves, a very practical and recognizable portion…
For Team Créatif every brand has its strengths, a strength which is applicable to all of their touchpoints.
From the packaging to the POS, from ads to social media, to create a unique and consistent brand experience.
This is what we call the Brand Visual System, the unique visual expression of the brand.
Our challenge is to reveal and capitalize upon the Distinct Memory Assets of The Laughing Cow® to create a unique Brand Visual System, which is impactful, flexible and exploitable throughout all communication touchpoints.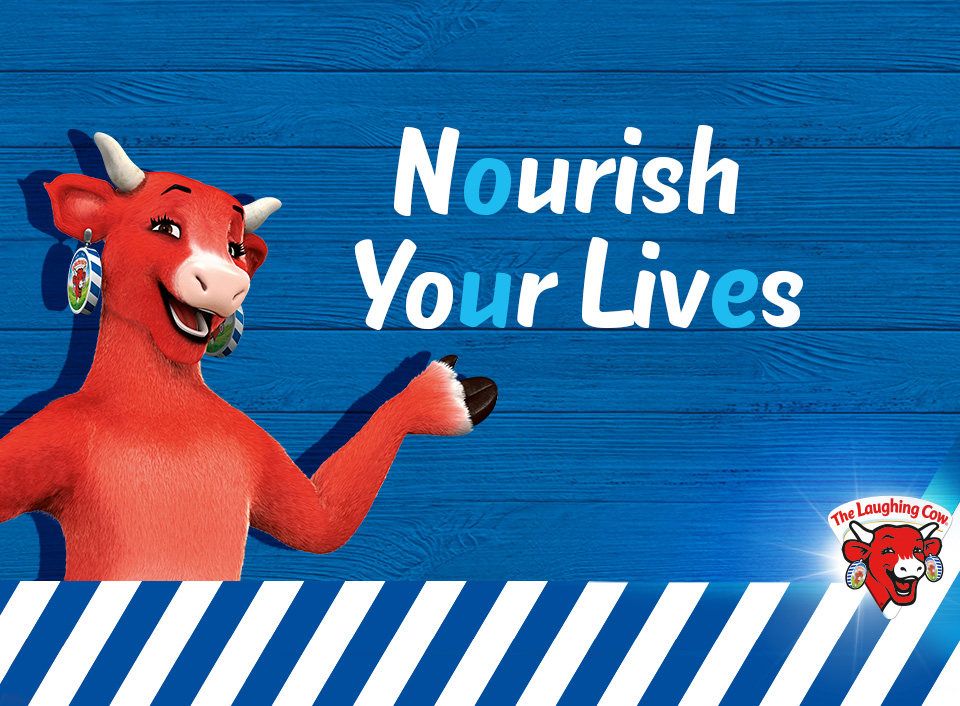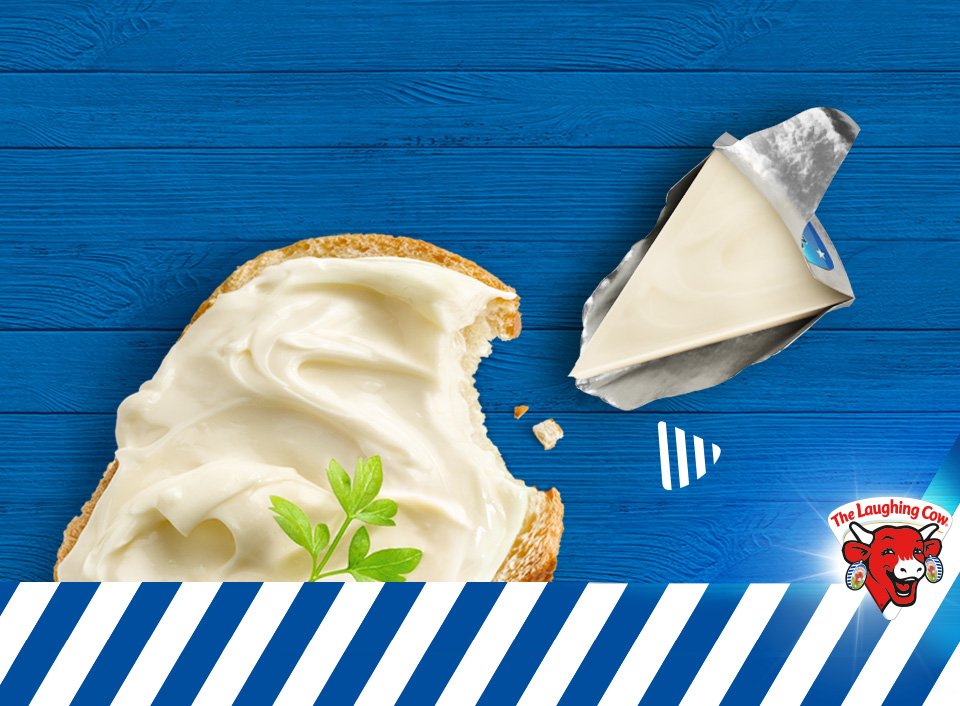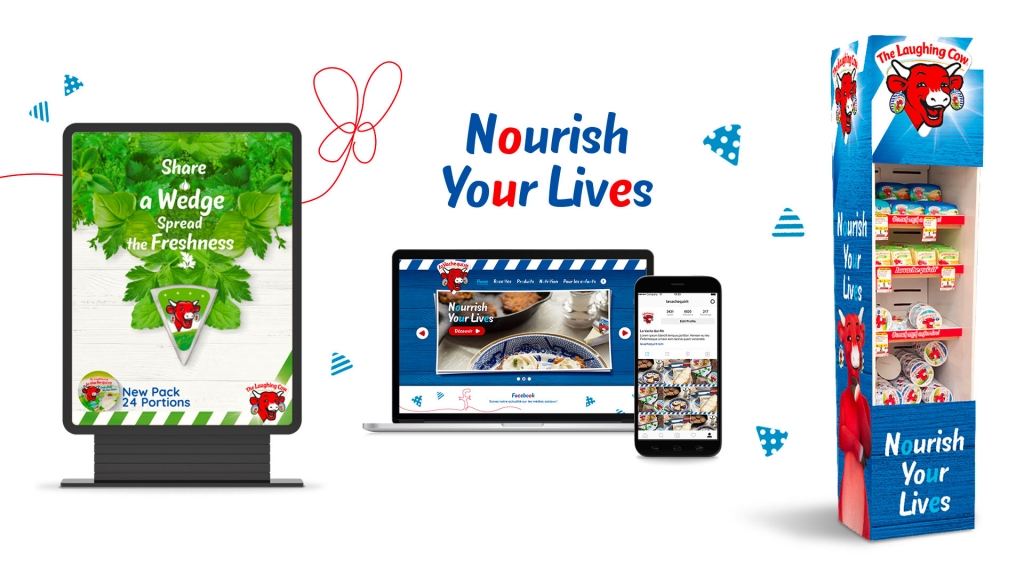 The love brand status
What are the Distinctive Memory Assets that make The Laughing Cow® so iconic?
Its logotype which echoes the triangular form of its iconic product.
Its Zebra, the famous blue and white stripes from the historically round box.
Its dense blue codes, evoking the dairy universe and The Laughing Cow's® fresh product.
A global conference
Team Créatif created a Brand Visual System which is simultaneously strong, consistent, simple and recognisable while remaining flexible.
Whatever the communication medium, all of the brand's agency partners can use the Brand Visual System and do so throughout their touchpoints, whether online or offline.