The Appétisserie
Bjorg, Bonneterre and Co., French leader of the Organic products segment, is on the consumer's side every day to help them change their feeding habits. In 2018 we decided to go further by launching the first Brand co-created with Gourmets: The Appétisserie.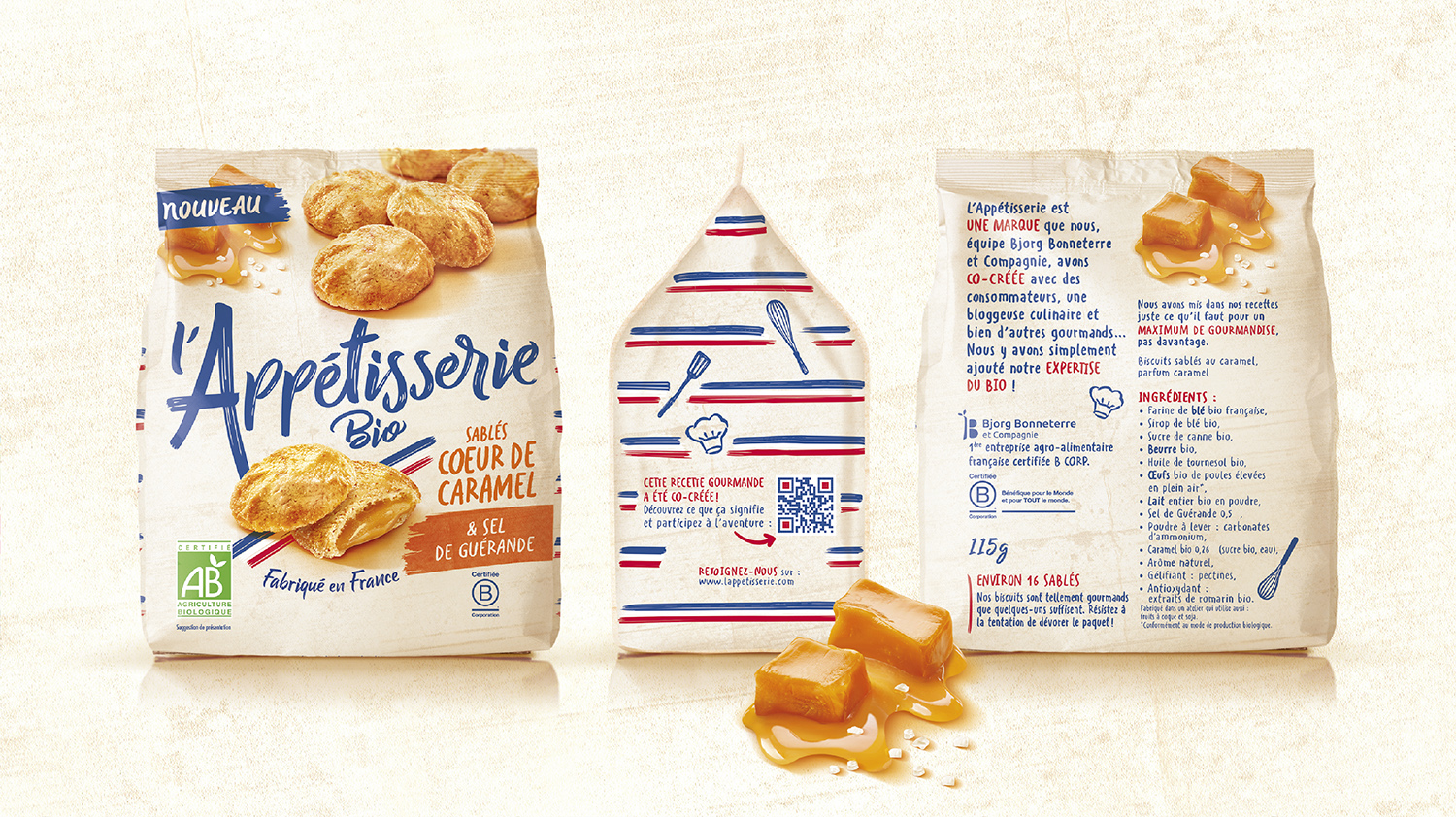 A Brand specially made by and for Gourmets
Team Creatif Agency accompanied the Appétisserie since its creation until its launch: starting all the way back with consumer workshops, gourmet exploration and the co-creation of Brand Identity, up to packaging & key visuals. Its strong and unique Branding creates a link between the Brand and its French made products. This is the heart of the Appétisserie's DNA and expresses its authenticity, transparency and its gourmet positioning,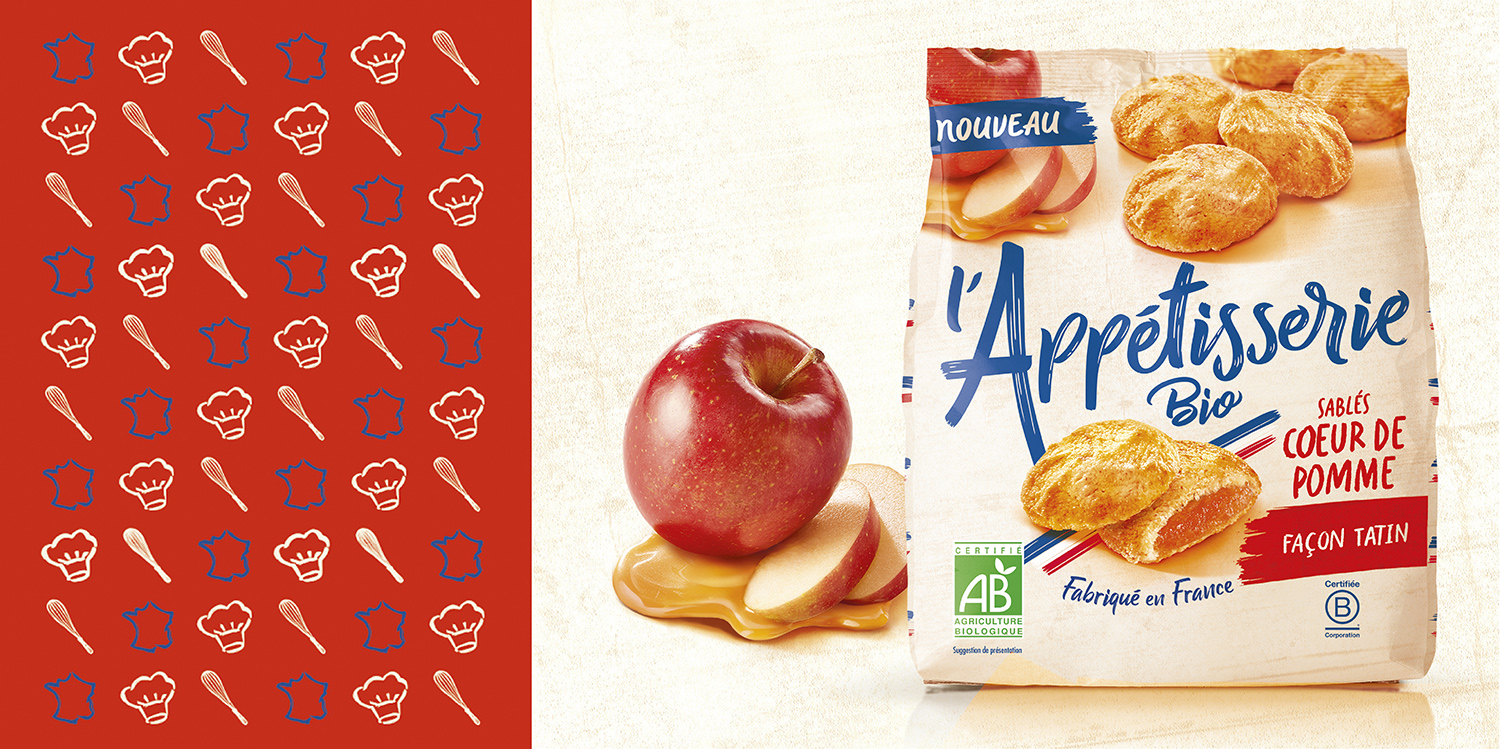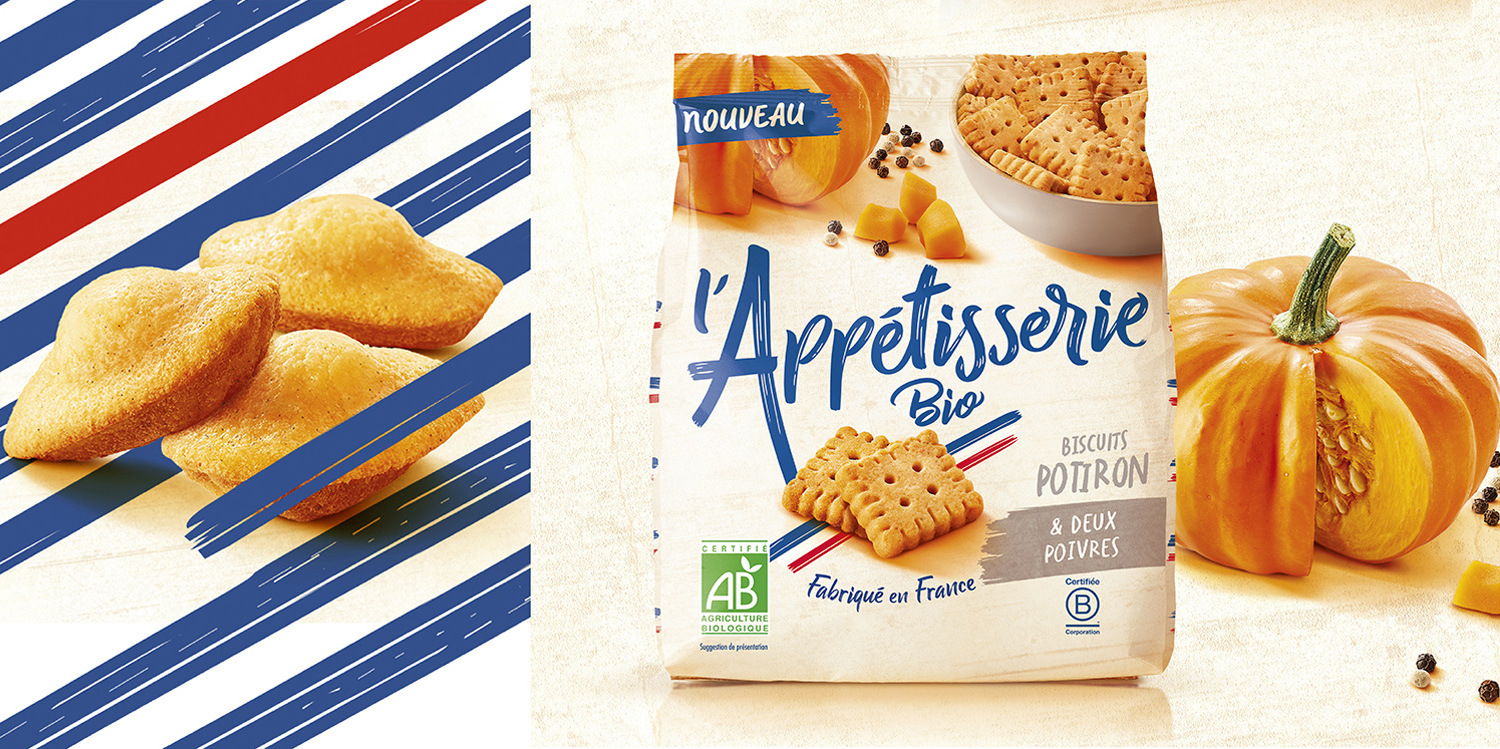 A multi touch-point campaign
Organic products have really won over French consumers with 9 out of 10 consumers regularly adding some to their shopping cart. The Apétisserie addresses consumers looking for a gourmet experience full of authenticity and transparency. The concept was well received by retailers and was supported on multiple touch-points: print, digital, point of sale promotion, animation and sampling.